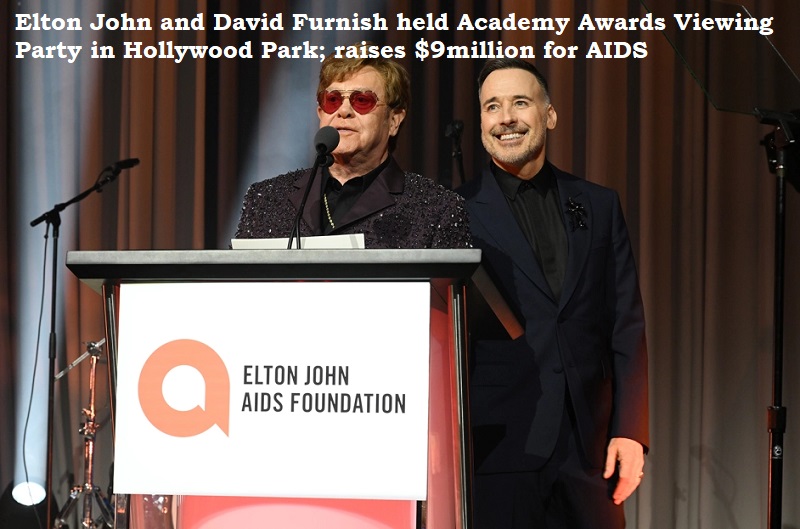 The annual Elton John AIDS Foundation Academy Oscars Watching Party was hosted in West Hollywood Park, and Elton John and David Furnish were able to raise a respectable $9 million from famous people who attended.
Tiffany Haddish, Emma Watson, Melanie Lynskey, Noah Schnapp, and Michaela Jaé Rodriguez were among the 1,000 attendees.
This year, Elton John hosted the event after skipping 2022 due to a scheduling conflict. The singer returned to hosting responsibilities for the 31st year of the annual party.
One of Hollywood's oldest Oscar parties, the Elton John AIDS Foundation Academy Awards Viewing Party was first held in 1992.
Speaking about it, Elton John said, 'We've grown immensely. The first party we held, we raised $350,000 and thought that we were kings of the world. And it just evolved, and it had a lively vibe, and we started to have live music, which made it bigger.'
He also noted, 'It's not really about being a star-studded event. The money helps the AIDS foundation, and we see the same people here every year. And they're very strong supporters, loyal supporters. I think Tim Allen has been here every year we've done this. I think people come, and they leave in the afterglow, and they think they've done something really good.'