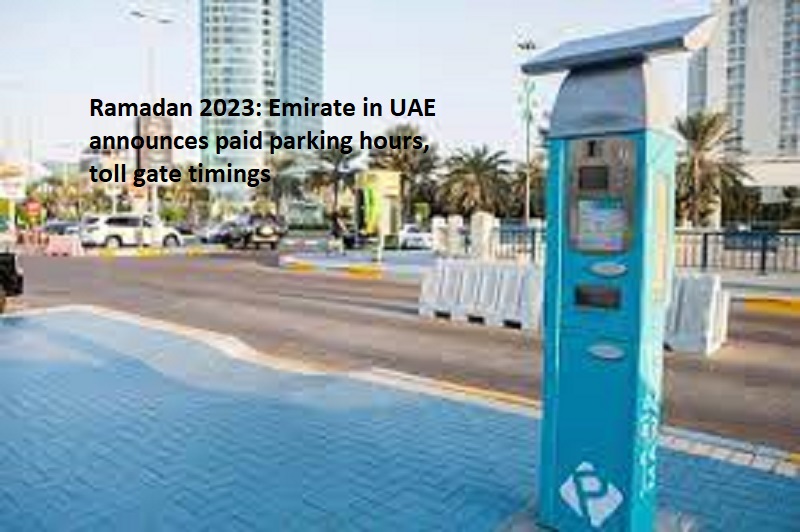 Abu Dhabi: The Integrated Transport Centre (ITC) of the Department of Municipalities and Transport in Abu Dhabi announced paid parking hours, toll gate timings and public bus schedules during the holy month of Ramadan (1444 Hijri).
Parking fees will be applied during Ramadan as per the current timing from Monday to Saturday, from 8:00am to midnight, and will be free of charge on Sundays. The Darb toll gate system will be modified during Ramadan to start from 8:00am to 10:00am in the morning period, and from 2:00pm to 4:00pm in the evening period. The toll charges will be applied from Monday to Saturday, and will be free of charge on Sundays.
Public bus services will  start operating in the city of Abu Dhabi starting from 5:00am and 6:00am, and will last until 1:00am. As for Abu Dhabi's suburbs, the services will start operating from 6:00am until 10:00pm.
As for the city of Al Ain, the public bus services during Ramadan will operate from 7:00am until 2:00am. As for its suburbs, the services will be provided from 6:00 AM until 11:00pm, while some services will operate until midnight.
Also Read: Ramadan 2023: Sharjah Ruler orders release of 399 prisoners 
The public bus service at Al Dhafrah during Ramadan will operate at the current service hours with minimal changes. The Public Bus Service will not be operational during Iftar time. As for the Abu Dhabi Express services, the service will operate from 6:00am to 11:00pm during weekdays and from 6:00am to 1:00am during weekends.
The Customer's Happiness Centers in Abu Dhabi City Municipality and Al Ain City Municipality will be receiving customers during the holy month of Ramadan from Monday to Thursday from 9:00am to 3:00pm, and on Friday from 9:00am to noon.