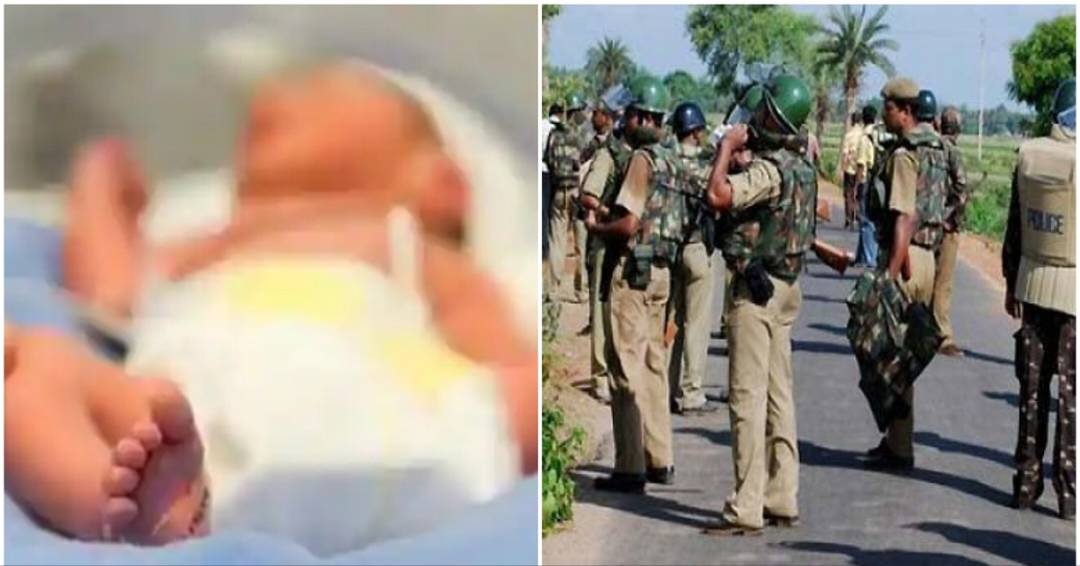 Following the death of an infant who was allegedly crushed beneath police boots during a raid in Jharkhand's Giridih district, a FIR has been filed against six cops, and five of them have been suspended, an official said on Thursday.
According to him, the FIR was filed after the postmortem report noted the four-day-old baby's spleen had ruptured.
'An FIR has been filed with the Deori police station in Giridih in the matter against six cops, including two officers, Sangam Pathak and S K Mandal. The official reported that five of them had been suspended.'
He said that a group of medical professionals performed the autopsy under the direction of a magistrate and with appropriate filming.
In the early hours of Wednesday, police officers went to a residence in Koshodinghi village under Deori police station to make two arrests.
Giridih SP Amit Renu had said to PTI on Wednesday, 'It has been stated that a four-day-old boy died when the police went there to carry out two non-bailable warrants issued by the court.'
Renu reported that four to five police officers had gone to serve non-bailable warrants on the deceased's grandpa, Bhushan Pandey, and another individual.
Renu had stated,' If the allegation is proven to be true, the erring personnel will not be spared.'