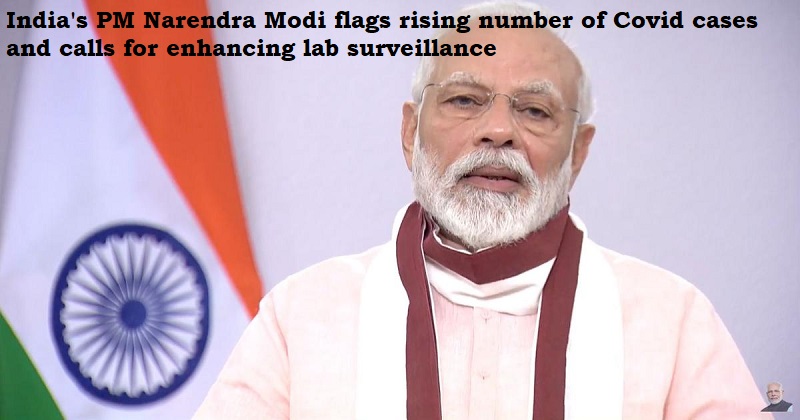 Indian Prime Minister Narendra Modi has expressed concerns about the surge in COVID-19 cases in the country, which has been experiencing a sharp increase in infections over the past few weeks. Modi called for strict measures to be implemented to prevent the spread of the virus, as the country grapples with the second wave of the pandemic.
During a virtual meeting with the chief ministers of various Indian states, Modi said that it was important to focus on containment measures and emphasized the need to increase testing, tracking, and treatment of COVID-19 cases. He also urged states to ramp up the vaccination drive, which he said was a crucial tool in fighting the pandemic.
Modi pointed out that the situation in the country was particularly concerning given the emergence of new variants of the virus, which have been found to be more contagious and potentially more dangerous than the original strain. He urged citizens to continue to adhere to COVID-19 protocols, including social distancing, wearing masks, and avoiding large gatherings.
The Indian Prime Minister also emphasized the need for the public to stay vigilant and not let their guard down, as the country continues to battle the pandemic. He called for a collective effort from all stakeholders, including governments, healthcare workers, and citizens, to work towards containing the spread of the virus and mitigating its impact on public health.
Modi's comments come as India has recorded a surge in COVID-19 cases in recent weeks, with daily infections crossing the 50,000 mark. Several states, including Maharashtra, Punjab, and Chhattisgarh, have reported a significant increase in cases, with concerns growing about the potential for a second wave of infections to overwhelm the country's healthcare system.