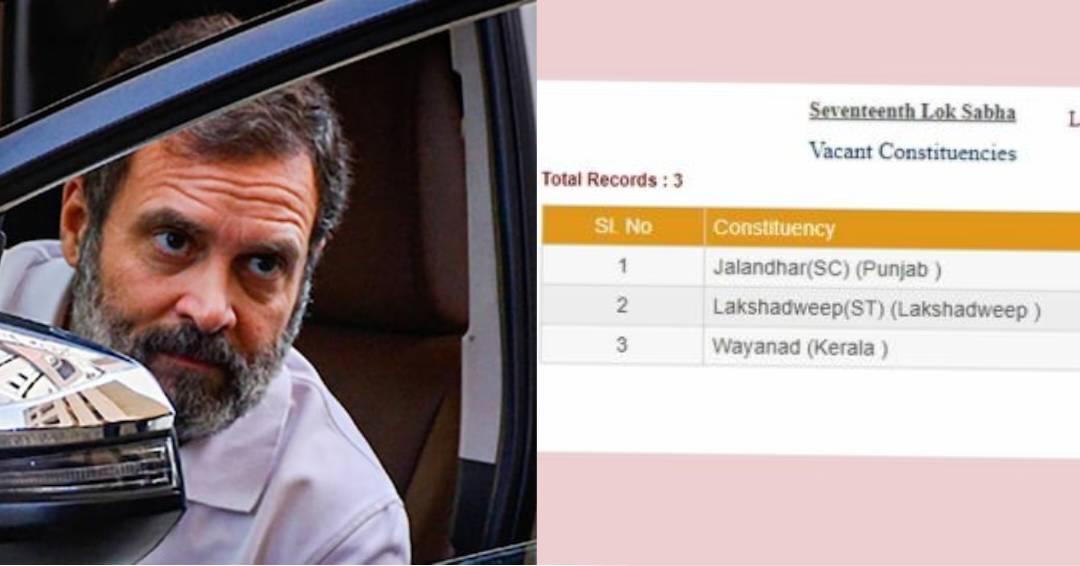 The Lok Sabha seat of Wayand is now empty as a result of Rahul Gandhi's expulsion from the House of Representatives.
After the Congress leader was found guilty of defamation by a Surat court earlier in the day, the Lok Sabha secretariat issued a notification barring him from the chamber.
How come all robbers have Modi as their last name? was the statement he made during a speech that served as the foundation for the defamation lawsuit.
After Congressman Santokh Singh Chaudhary passed away, the Jalandhar seat became empty. Recently, NCP member Mohammad Faizal PP was disqualified due to his conviction in an attempt-to-murder case.
In the 2019 General Elections, Rahul Gandhi defeated PP Suneer of the CPI in Wayanad with a margin of 4,31,770 votes.
He ran from Amethi as well, a seat he held from 2004 to 2019. but fell short to Smriti Irani of the BJP.
Legal experts predict that Gandhi will need to act quickly to petition a higher court for a suspension of the sentence and a stay of conviction in order to regain his Lok Sabha membership before the Election Commission steps in and calls a by-election from his Wayanad, Kerala, parliamentary district.