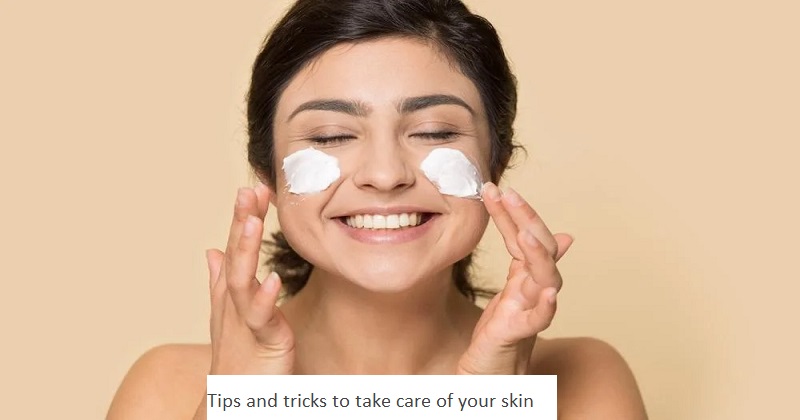 Cleanse: Washing your face is the most basic and essential step of any routine to remove environmental pollutants and dirt that our skin is exposed to. It is advised to wash twice a day, morning and night, to keep clogged pores, dullness and acne at bay. The right cleanser cleanses your skin without stripping essential, healthy oils. Rinse your face with water first, and then gently massage your skin type-appropriate cleanser between your palms. Massage the face wash all over your face using gentle pressure. Once the cleanser and grime have been removed, rinse your hands and massage your face with water. Gently pat your face dry with a soft towel.
Moisturize: Moisturizers assist in preventing water loss through the outer layers of the skin while also complementing the natural protective oils and other building blocks within the skin. Everyone needs moisture, but the texture of your moisturiser will differ depending on your skin type. Contrary to popular opinion, even oily skin requires moisturiser; nonetheless, an appropriate moisturiser is light in texture, gel-based, and doesn't clog pores. So, if you have oily or acne-prone skin, don't bypass daily moisturiser use since over-washing without the appropriate use of a moisturiser will trigger an over-production of oil on your skin. There should be more cream-based moisturisers available for dry skin.
Protect: The most important component of any skin-care routine is sun protection. Keeping skin protected from damaging UV rays helps to delay the onset of ageing and even prevents skin cancer. For sunscreen to be effective, it is advised to apply it 20 minutes before going outside. Select broad-spectrum SPF which is sweat-resistant and also leaves no or minimal white caste. Opt for a sunscreen that is SPF 30 or higher, and apply it daily even when it's cloudy, always as the final step in your skin-care routine.