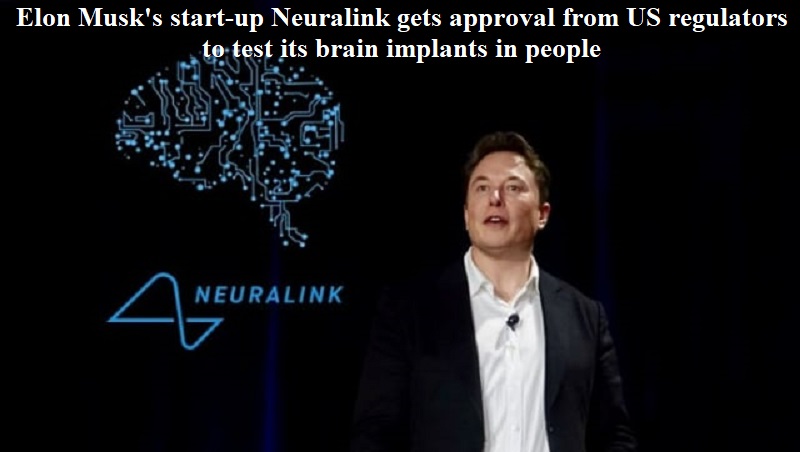 Neuralink, a start-up founded by Elon Musk and based in Fremont, California, has received approval from US regulators to conduct tests on its brain implants in humans. The company views this clearance from the US Food and Drug Administration (FDA) for its initial human clinical study as a significant milestone. Neuralink aims to enable direct communication between the brain and computers through its innovative technology.
Established in 2016, Neuralink Corporation focuses on developing implantable brain-computer interfaces (BCIs). Elon Musk, along with a team of seven scientists and engineers, launched the company, which came to public attention in March 2017. Over the years, Neuralink has attracted prominent neuroscientists from various universities, enhancing its expertise in the field.
By July 2019, Neuralink had secured $158 million in funding, with Elon Musk contributing $100 million. The company had grown to employ 90 staff members. During this time, Neuralink unveiled plans for a device similar to a sewing machine that could implant extremely thin threads (4 to 6 ?m in width) into the brain. They demonstrated their capabilities by successfully extracting information from a laboratory rat using 1,500 electrodes. Originally, the company aimed to begin experiments with humans in 2020, but the timeline was later revised to 2023.
In May 2023, Neuralink achieved a major breakthrough by obtaining approval for human trials in the United States. This signifies a crucial step forward in the company's mission to revolutionize the way brains interact with computers. With the regulatory green light, Neuralink is now poised to explore the potential of its technology and further advance the field of neurotechnology.