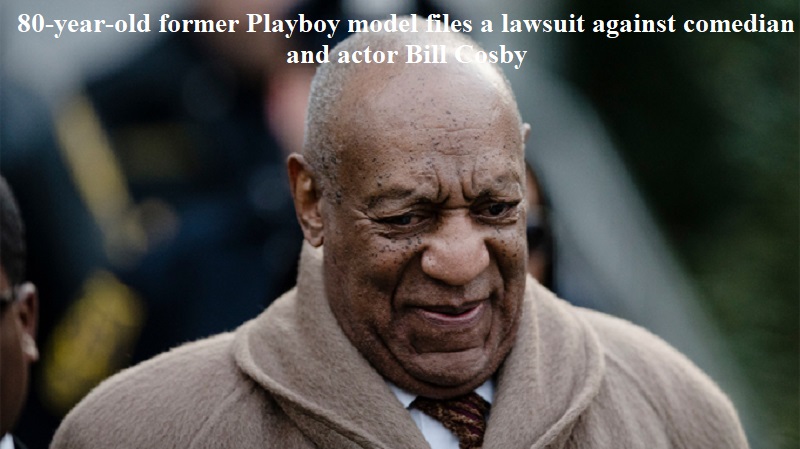 Victoria Valentino, an 80-year-old former Playboy model, has initiated a legal action against comedian Bill Cosby, accusing him of drugging and sexually assaulting her and another woman at his home in 1969. This lawsuit became possible due to a new California law that suspends the statute of limitations for sex abuse claims, allowing victims like Valentino to pursue justice long after the alleged incidents occurred. During the time of the alleged assault, Valentino worked as an actress and singer. She alleges that Cosby approached her at a café in Los Angeles while she was grieving the death of her six-year-old son.
According to court documents, Cosby offered to pay for a spa treatment for Valentino and her friend and later arranged for a chauffeured car to pick them up for dinner. It was during this evening at a steakhouse that Cosby allegedly provided both women with a pill, claiming it would make them feel better. The lawsuit states that Cosby then took them to his house, where Valentino eventually passed out on a couch. Upon regaining consciousness, she claims to have witnessed Cosby sexually assaulting her unnamed friend. Additionally, the court filings allege that Cosby engaged in non-consensual sexual intercourse with Valentino while she was under the influence of the drug.
Valentino's lawsuit is part of a series of legal actions taken by women who have accused Cosby of sexual misconduct. In New York last year, six Cosby accusers filed lawsuits under a similar "lookback" law, which allows adults to bring forth sexual abuse claims previously barred by the statute of limitations. Throughout these legal battles, Cosby, known for his role on The Cosby Show, has consistently denied all allegations made against him by at least 60 women, including rape, sexual assault, and sexual harassment.
In response to Valentino's lawsuit, Cosby's spokesperson, Andrew Wyatt, dismissed the claims, citing a lack of evidence and facts. Wyatt criticized the use of lookback laws, arguing that they infringe upon constitutional rights designed to protect both victims of crimes and those accused of crimes. He expressed concerns about the difficulty of gathering witnesses to testify on Cosby's behalf and suggested that this may be an intentional effort to hinder the accomplishments of Black men in America, referencing Cosby's success and embodiment of the American Dream.
It is important to note that Bill Cosby's 2018 sexual assault conviction was overturned by the Pennsylvania Supreme Court, leading to his release from prison in 2021. The court ruled that Cosby had given self-incriminating testimony during a deposition under the belief that he was protected from prosecution. Cosby spent nearly three years in a state prison near Philadelphia and became the first high-profile figure to be tried and convicted in the #MeToo era.