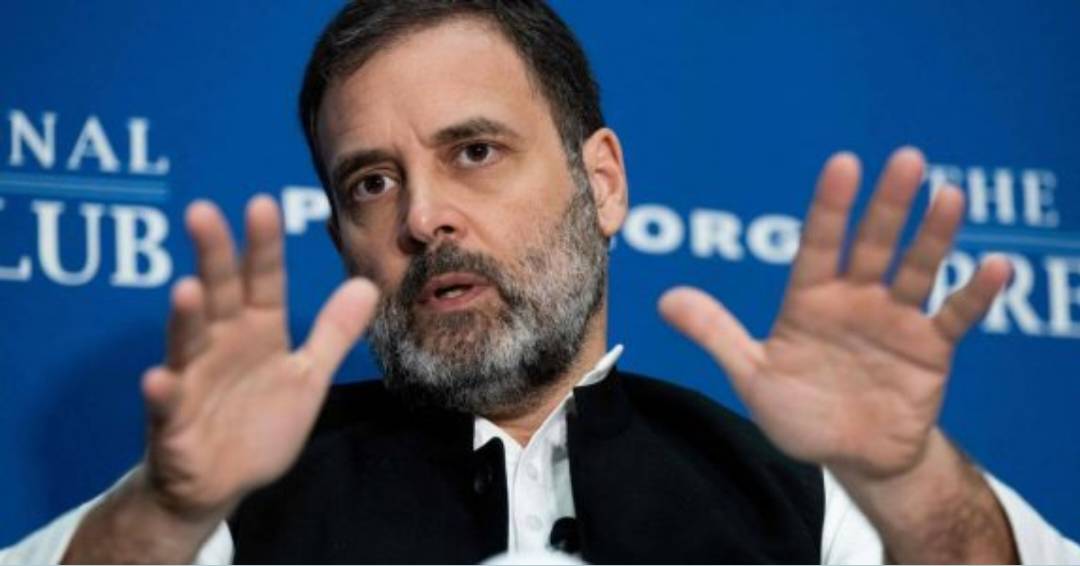 Congress leader Rahul Gandhi expressed that the Indian Union Muslim League (IUML) is a completely secular party, emphasizing that there is nothing non-secular about it. He made this statement while addressing the press and dismissing any comparisons between IUML and the 'right-wing' Bharatiya Janata Party (BJP).
Responding to a question about Congress's alliance with IUML in Kerala, Gandhi highlighted the questioner's lack of awareness about the party. During his interaction with the media at the National Press Club in the US, Gandhi shared his views on various topics, including the upcoming elections, the unity of the opposition, and press and religious freedoms in India. He expressed his belief that the Congress party will perform well in the next two years and mentioned a hidden undercurrent building up that will surprise people in the next general elections.
Gandhi also addressed the importance of press freedom, the need for independent institutions, and the impact of the current state of affairs on India's democracy. Furthermore, he discussed the significance of the relationship between India and the United States, highlighting the need to consider cooperation in various areas beyond defense.