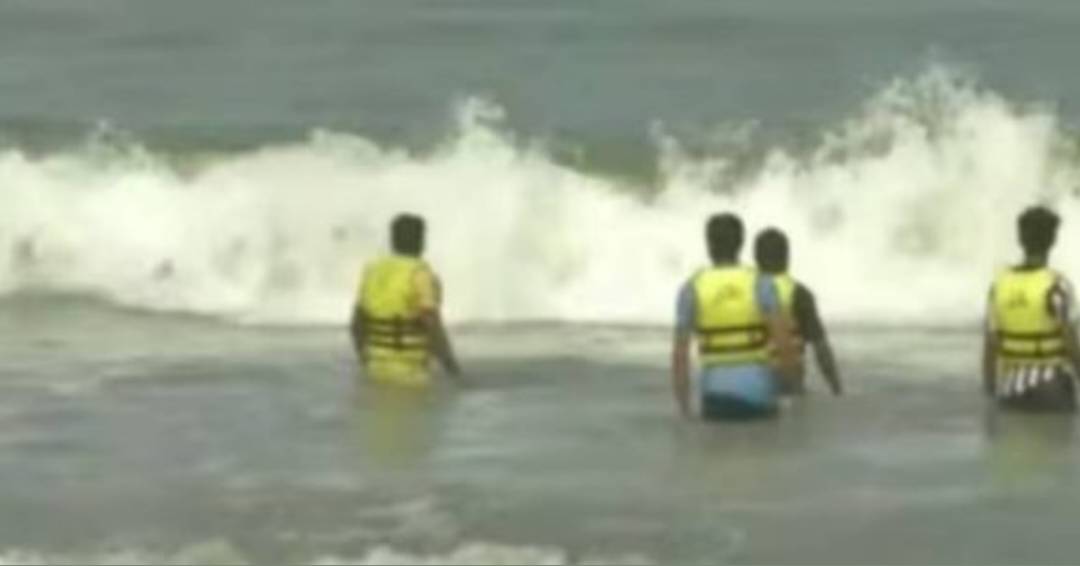 Two children from Olavanna went missing in the sea while playing at the beach in Kozhikode on Sunday morning. Fortunately, another boy was saved by a man who noticed their distress. A search operation is currently underway, with fishermen, police, and Fire Force officials joining forces.
Mohammed Adil (18) and Adil Hassan (16) were playing football near the Lions park with their friends when the incident occurred. Josy T K, the inspector at the coastal police station, stated, "A search is on; a private boat has been engaged." However, due to their boat's lack of seaworthiness, they arranged for a private boat to aid in the search. The fisheries department also organized another boat to assist in the rescue.
According to witnesses, the boys, aged 17, were trapped in the high tides while retrieving their football from the water. One of the rescuers mentioned that one of the teens, who couldn't swim, was swept away by the tide while he desperately clung to his friend's legs. Both boys were eventually swept away by the powerful current.
The area where the boys disappeared is known for its high undercurrents, making the search operation even more challenging. With the onset of the Southwest monsoon predicted for Monday, authorities are concerned that heavy rain and high tides may further complicate the rescue efforts.