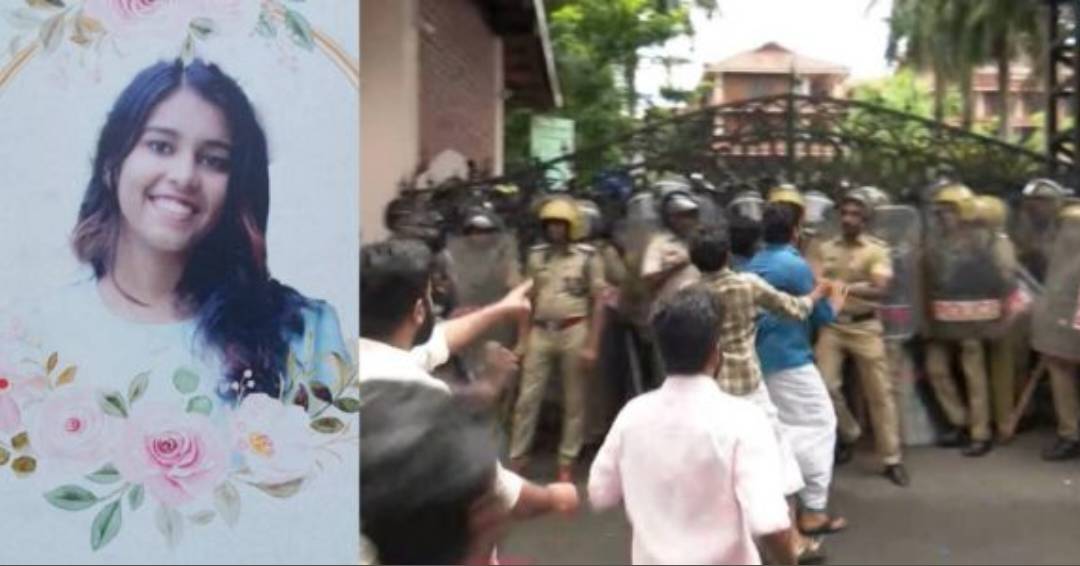 Amal Jyothi College of Engineering at Kanjirappilly Shuts Down Indefinitely Amid Protests over Student Suicide
In the wake of Shraddha Satheesh's tragic suicide, allegedly due to harassment from teachers, Amal Jyothi College of Engineering has made the decision to close indefinitely. The management has also ordered students to vacate the hostels, but the students are defiant, refusing to leave and choosing to continue their protests on campus.
Despite the students' persistent demands for justice, the management has declined to hold a conciliatory meeting with them. The students are adamant that their protest will not cease until justice is served for Shraddha.
Among their demands, the students have called for the removal of the hostel warden and the head of the food technology department, expressing their disappointment with the delayed police action against the college.
The incident has also caught the attention of the Students' Federation of India (SFI), who joined the protest, marching to the college and staging a sit-in to demand justice for Shraddha.
According to witnesses, Shraddha appeared distressed after leaving the Head of Department's room, expressing a desire to end her life. Students claim that she was subjected to mental harassment by certain teachers.
"The HoD, a teacher who confiscated her phone, and two others are responsible for this tragedy. They have been harassing students under the guise of internal assessments, and we have complained to the management multiple times," alleged the students.
While the college management expressed ignorance about the reasons behind Shraddha's actions, the police have confirmed the registration of a case. The investigation is ongoing, aiming to uncover the truth behind the distressing incident.