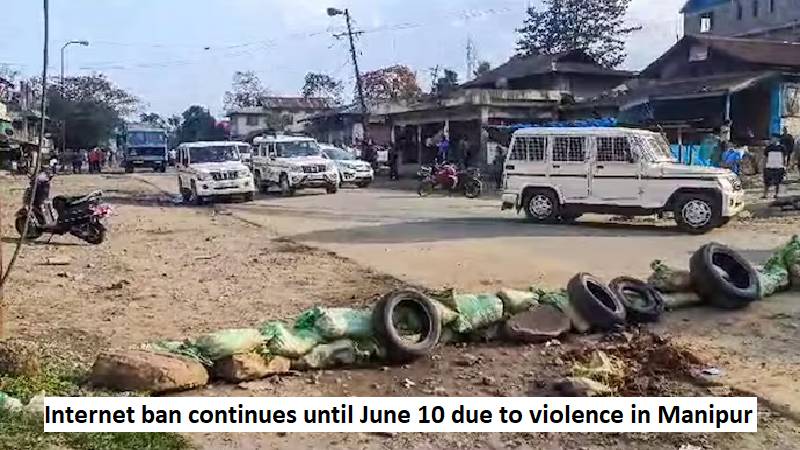 The ban on internet services was extended by the Manipur government on Tuesday till June 10. According to a directive from Commissioner (Home) H Gyan Prakash, the suspension of mobile data services, including internet, has been extended till 3 p.m. on June 10.
It was put into effect on May 3. The ethnic violence in Manipur that started a month ago resulted in close to 98 deaths and 310 injuries.
Currently, there are 37,450 people living in 272 aid camps. On May 3, when a 'Tribal Solidarity March' was held in the hill areas to protest against the Meitei community's desire for Scheduled Tribe (ST) designation, fighting broke out in the northeastern state for the first time.
The majority of Meiteis, who make up around 53% of Manipur's population, reside in the Imphal Valley. Another 40% of the population is made up of the Naga and Kuki tribal groups, who live in the hill districts.
To restore calm, around 10,000 soldiers from the Army and Assam Rifles have been stationed in the state.