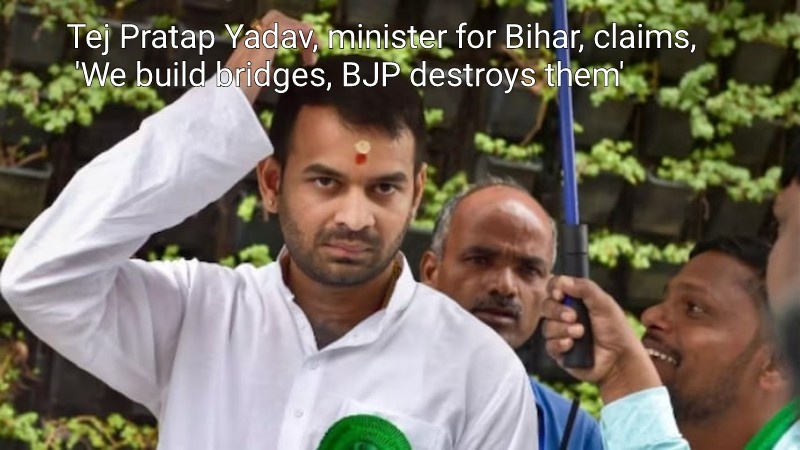 Tej Pratap Yadav, a member of the Bihar Cabinet, accused the Bharatiya Janata Party (BJP) of being responsible for the collapse of the bridge in Bhagalpur on Sunday. "The bridge collapse was brought on by the BJP. We construct bridges, but the BJP continues demolishing them, according to Yadav.
After reporters questioned him about whether Nitish Kumar, the chief minister of Bihar, and Tejashwi Yadav, his deputy, would step down in the wake of the recent bridge collapse in Bihar, he responded.
Politics and society were rocked by the collapse of the bridge spanning the Ganga that was being built at Bhagalpur. The 3.16-kilometer bridge was intended to link Bhagalpur and the Khagaria district.
On the Ganga between Khagaria, Aguwani, and Sultanganj, the bridge's middle section was being built. On April 30 of last year, a piece of the bridge had previously collapsed.