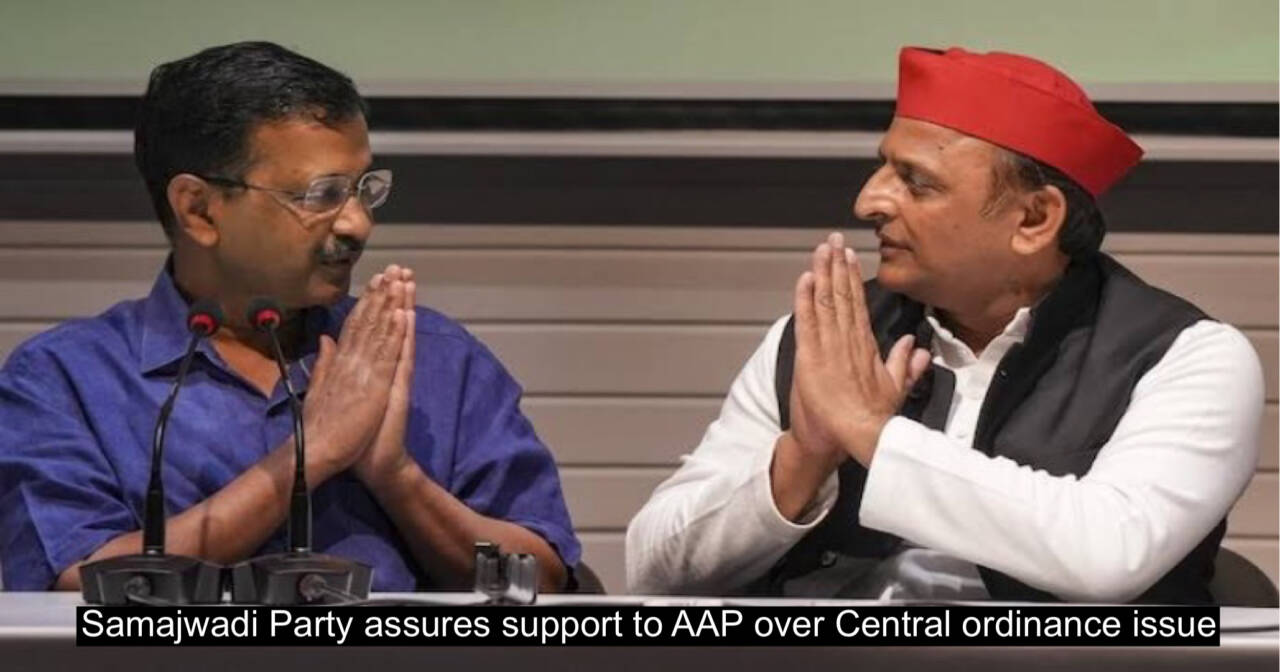 Akhilesh Yadav, the leader of the Samajwadi Party (SP), has backed Delhi Chief Minister Arvind Kejriwal's Aam Admi Party (AAP) in its opposition to the Centre's ordinance on regulation of services in the national capital. On Wednesday, the Delhi CM met with the SP chairman, along with Punjab CM Bhagwant Mann and other party leaders. The law is anti-democratic. I want to reassure Chief Minister Arvind Kejriwal that the Samajwadi Party is with you and will support you, Yadav said during a press conference.
Kejriwal has been reaching out to leaders of non-BJP parties to rally opposition to the ordinance so that the Centre's attempt to replace it through a Bill be defeated in Parliament. The Centre issued an ordinance on May 19 to establish an authority for the transfer and posting of Group-A officers in Delhi, which the AAP government dubbed a deceit with the Supreme Court's decision on control of services.
Kejriwal emphasised that if non-BJP parties band together, the ordinance can be defeated in the Rajya Sabha, sending a clear message that the Modi administration would not be re-elected in 2024. I thank SP chief Akhilesh Yadav, who has assured us that his party will support us in the Rajya Sabha, the Delhi CM remarked.