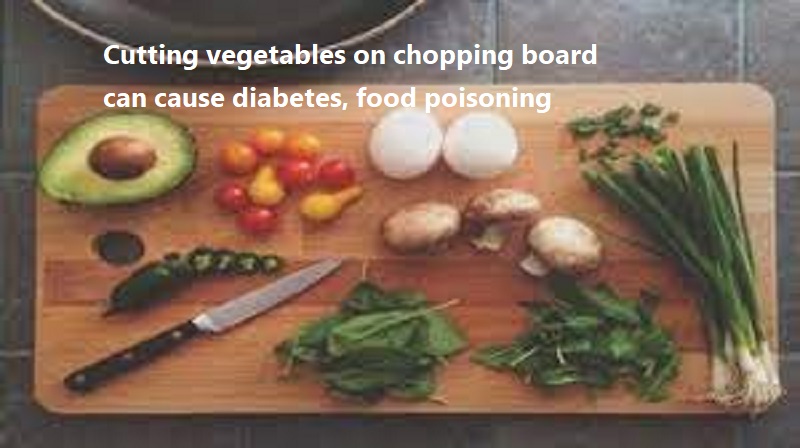 Most people use a chopping board for cutting vegetables. Vegetable chopping boards are a main part of our kitchen. Now a research study revealed that these cutting boards might seem like harmless kitchen equipment, but they can be a serious health hazard.
As per the study, if not properly maintained these chopping boards can become a breeding ground for bacteria and pose a potential health hazard. The study revealed that vegetable chopping boards, particularly those made of wood or plastic, can be a breeding ground for harmful bacteria and contaminate the food being prepared.
Bacteria such as Salmonella, E. coli, and Listeria can thrive on the surface of the board and transfer onto the vegetables. This will increases the risk of foodborne illnesses. A study revealed that a chopping board is 200 times dirtier than a toilet seat. A chopping board  will have an average bacteria count of 24,250 per square cm.
Also Read: Relame launches 11 Pro 5G series in India: Price, specifications 
Also micro plastics in these boards may cause several health issues like inflammation, impaired fasting glucose, cause insulin resistance, type-2 diabetes and heart diseases. These can also cause cell damage, leading to inflammation and allergic reactions, as well as lead to reproductive harm and obesity. The researchers from North Dakota State University  found that  chopping up carrots on wood and plastic boards could produce tens of millions of micro particles a year.
To avoid these issues one has to follow some simple steps. Here are they:
Regular Washing: After each use, wash the chopping board with hot, soapy water. Use a scrub brush to remove any food particles or residue. Thoroughly rinse it under running water.
Disinfection: Disinfect the chopping board by using a diluted bleach solution or a food-safe disinfectant. Follow the manufacturer's instructions and rinse well afterwards.
Drying: Allow the chopping board to air dry completely before storing it.