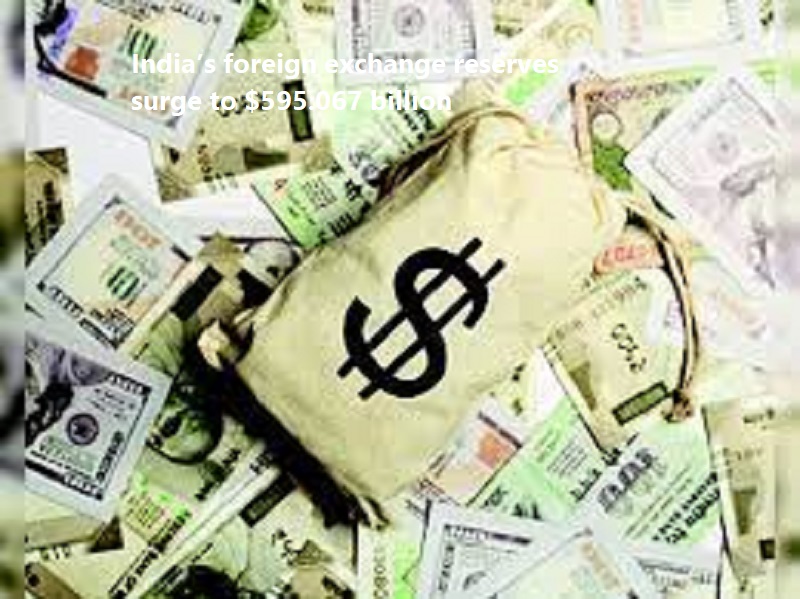 Mumbai: Foreign exchange reserves of India surged by $5.929 billion to $595.067 billion in the week ended on June 2. The Weekly Statistical Supplement released by the Reserve Bank of India (RBI) revealed this.
The reserves had declined for two consecutive weeks. The forex kitty  declined by $4.34 billion to $589.14 billion in the week ended on May 26.  Reserves had fallen by $6.05 billion in the week ended May 19. This was the biggest fall in more than three months. In the week ended on May 12, the overall reserves had increased by $3.5 billion to $599.529 billion. This was their highest level since early June. Forex reserves surged by$7.196 billion to $595.976 billion in the week ended on May 5. In October 2021, the country's forex kitty had reached an all-time high of USD 645 billion. The reserves have been declining as RBI deploys the kitty to defend the rupee amid pressures caused majorly by global developments.
Also Read: National Pharmaceutical Pricing Authority fixes retail prices of 23 drug formulations 
The foreign exchange reserves of the country comprise of foreign currency assets (FCAs), gold reserves, special drawing rights (SDRs) and the country's reserve position with the International Monetary Fund (IMF). FCA is the largest component of the forex reserves. It includes the effect of appreciation or depreciation of non-US currencies like the euro, pound, and yen held in the foreign exchange reserves.
FCAs  increased by $5.27 billion to $526.201 billion. Gold reserves jumped by $655 million to $45.557 billion. The Special Drawing Rights (SDRs) were down by $6 million to $18.186 billion. The country's reserve position with the IMF was up $10 million to $5.123 billion.