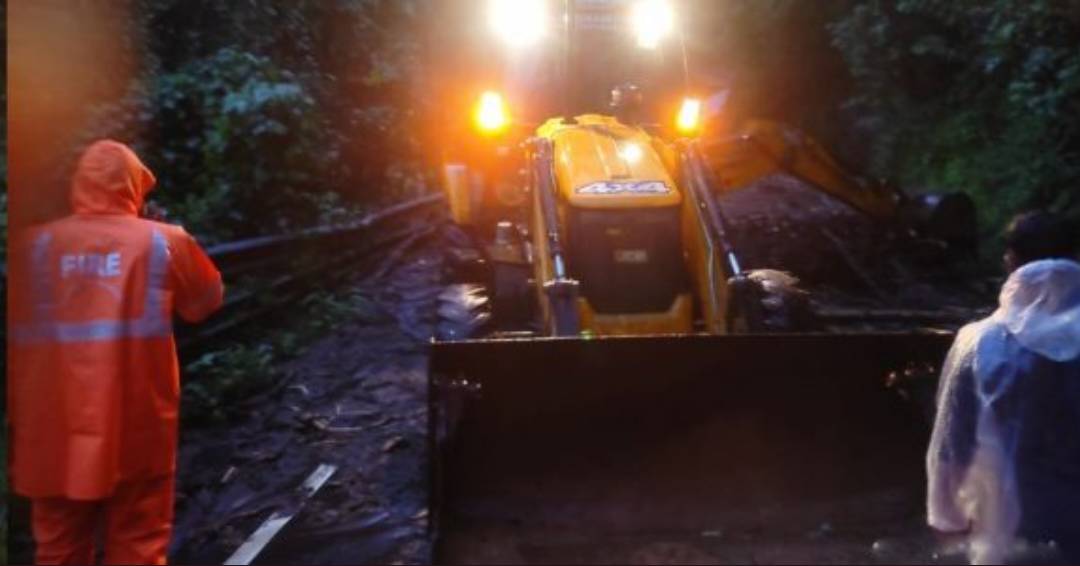 The eastern part of Kottayam district experienced a relentless deluge on Thursday, resulting in a series of landslides. These landslides struck at Inchipara and Ani Plav within the Teekoy grama panchayat, painting a dire picture of the situation. As per sources, water levels in the Chathapuzha area are surging rapidly, with Teekoy river expected to witness further escalation. Tragically, the region has also witnessed widespread crop damage due to these calamitous events.
In response to the incessant rain and waterlogging, authorities swiftly established a relief camp at Vellikulam School, providing a haven for those affected by the natural disasters. On another front, the Vagamon road in Eratupetta bore the brunt of a landslide, temporarily obstructing traffic flow. However, officials managed to clear the debris and reopen the route to vehicles. Nonetheless, in light of the ongoing landslides and rainfall, a night ban has been instituted for this route.
Kottayam Collector V Vigneswari issued a stern directive, declaring a vehicular traffic ban on the Eratupetta-Vagamon route. She further cautioned that, given the persistent rain, it would be prudent to avoid travel to hilly areas at this time, emphasizing the critical importance of safety in these precarious conditions.