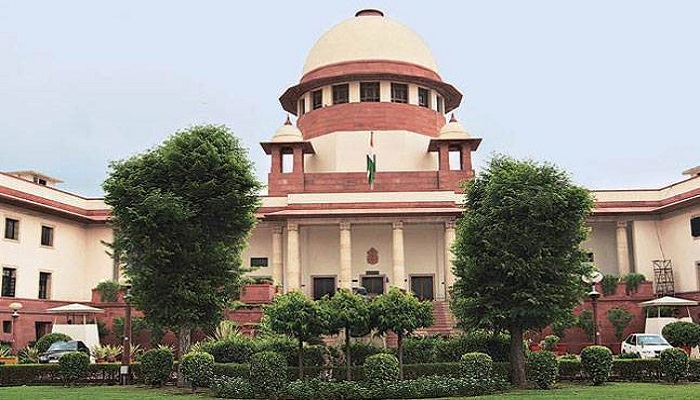 The Supreme Court said on Thursday there was no justification in delaying the appointments of Lokpal and Lokayuktas, rejecting the Centre's stand that it cannot nominate the anti-corruption ombudsman for want of a leader of opposition.
A bench headed by Justice Ranjan Gogoi said the 2013 law that came into force in 2014 is an "eminently workable legislation".
The court also said, in selecting eminent jurists as members of the search committee, the chief justice of India's view will have primacy over the other members including the Prime Minister and Lok Sabha Speaker.
In a hearing last month, the government said that it was not possible to appoint a lokpal as there was no leader of the opposition.
The law to set up a Lokpal was passed in parliament in 2013 – after a massively popular campaign led by activist Anna Hazare that included Arvind Kejriwal and Prashant Bhushan and enacted a year later.
Parliament approved a law to create an independent anti-corruption agency after a delay of almost 50 years but the hiring of a lokpal to run it has been stuck on the question of who should be on the appointment panel.
Attorney general Mukul Rohatgi said the amendments to the definition of the leader of opposition in the Lokpal Act were pending with Parliament.
As the present Lok Sabha does not have a leader of the opposition, the government moved an amendment allowing the leader of the largest opposition party to be part of the panel.
Other members of the Lokpal selection panel are the Prime Minister, the Lok Sabha Speaker, the Chief Justice of India or a Supreme Court judge, and an eminent jurist.
A group of NGOs and activists have asked the court to step in saying it has been three years since the Lokpal law was passed but the ombudsman has not been appointed.
Senior lawyer Prashant Bhushan has questioned the delay.
"The formation committee would hold PM, Speaker… and they said that they have not yet declared the leader of Opposition… The law was made three years back but not brought into force," Mr Bhushan said, adding, "Modiji did not allow Lokpal in Gujarat for 10 years. When they had to appoint a CBI director, then immediate amendments were made. But right now there is nothing."