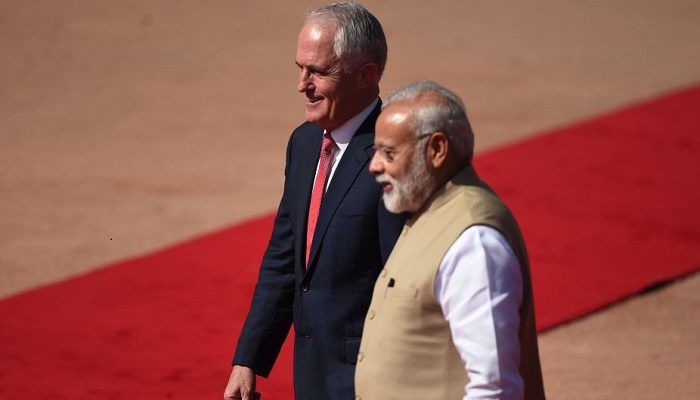 Prime Minister Narendra Modi on Tuesday, had expressed his concern over Australia's decision on abolishing work visa used by more than 100,000 foreign workers which consist a majority of Indians.
A statement from Prime Minister's office had said that "Prime Minister had conveyed his deep concern over Australia's decision to abolish work visa and how that will affect Indian citizens, and Australian Prime Minister Malcolm Turnbull had agreed to stay in touch on this issue"
The abolishment was an impact of growing unemployment situation in Australia. The Australian government had already replaced 457 primary visa programs last month. The majority of these 457 visa holders were from India, followed by China and U.K.
Sources say that both the prime ministers had discussed to take up action on this issue right after P.M Turnbull's Indian visit.