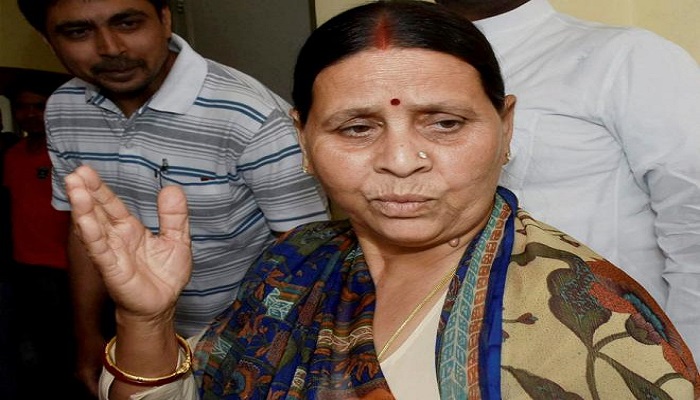 When the daughter of Lalu Prasad Yadav, Misa Bharti skipped questioning by the Income Tax department in an alleged proxy property case, her mother and former Chief Minister of Bihar Rabri Devi on Tuesday was also charged with acquiring benami property in Patna.
Rabri has been charged with accepting a 'gift' in the form of a land that worth Rs 30.8 lakh from an unknown person called Lallan Choudhary. Lallan, who is believed to be a resident of Siwan, said in the registered deed that since Rabri had helped him financially, so the donor deemed it fit to donate the land to the former Chief Minister on January 25, 2014.
"The donor is very close to the donee for a long time and the donee is also financially helping and rendering service to him for a long time and therefore the donor disclosed his intense desire to make gift this said property," says the registered deed.
The BJP has, meanwhile, smelt a rat in the alleged shady benami property transaction. Senior BJP leader Sushil Modi, who said the entire exercise appeared to have been done allegedly to convert Rabri's black money into white.
Modi, for the last two months, has been exposing how Lalu's family members had been 'gifted' with immovable properties worth crores by former union ministers Kanti Singh and Raghunath Jha and present Bihar Finance Minister Abdul Bari Siddiqui. Months prior to this disclosure, Chief Minister Nitish Kumar had urged Prime Minister Narendra Modi to launch a crack-down on those who own benami property.