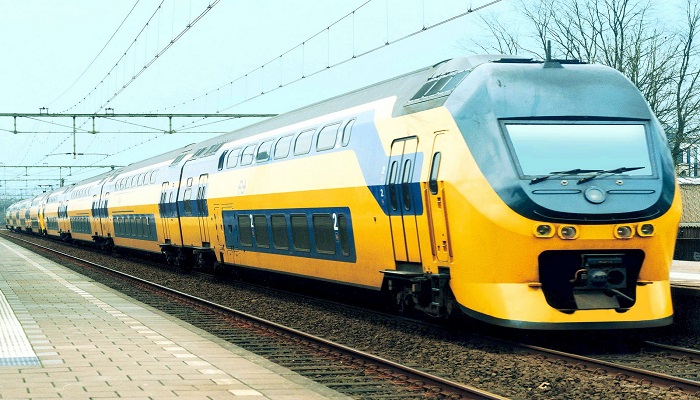 To attract business travellers, Indian Railways will soon launch an overnight double-decker train service equipped with modern facilities. 
Uday Express will connect major metropolitan centres, Railway Minister Suresh Prabhu said on Tuesday at the 'Smart Railway Conclave'.
"We will be launching Uday Express for business travellers who would start in the night and reach in the morning so that they can save on hotel cost," Prabhu said, adding that it will have improved amenities.
The Uday Express (Utkrisht Double-Decker AC Yatri Express), the train will not have sleeper berths but only comfortable reclining chairs. Each of the coaches in the train will seat 120 people and will have hot food and beverage vending machines. 
The railways plans to start the Uday services in the high-density routes begin with Delhi-Lucknow and the fare will be lower than that of the 3AC class in regular mail and express trains despite providing more and better amenities.
Each coach will have a large LCD television screen, and passengers will hear the sound through Wi-Fi connected headphones provided at their seats, said an official from the Railways.
The national carrier, which is struggling to improve it's financial, has been launching new services with better amenities to attract passengers. Recently Tejas Express, train with modern facilities, was launched between Mumbai and Goa. 
"We are moving ahead with a holistic strategy and we are doing it in a most challenging situation. Whether it is catering, booking tickets, cleaning of coaches, all these are happening in a smart way in the railways," the Minister said.