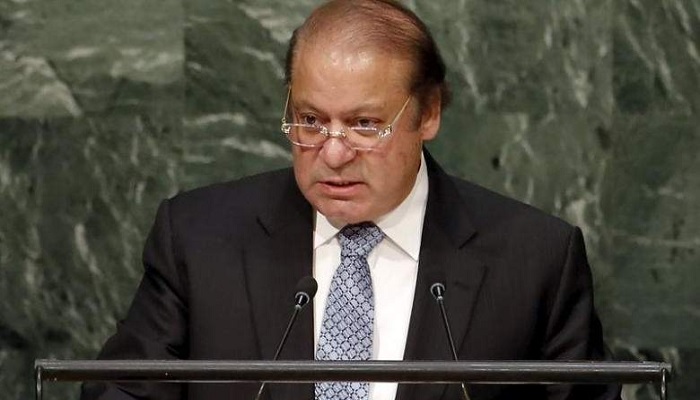 Pakistan Prime Minister Nawaz Sharif has headed for Saudi Arabia today on a day-long visit in the backdrop of a deepening diplomatic rift in the Middle East, sources said.
Sharif is expected to hold talks with Saudi leadership centred on deteriorating relations between Gulf nations after Saudi Arabia, the UAE, Bahrain and Egypt cut ties with Qatar, accusing it of supporting terrorism.
Ahead of his visit, Sharif called a meeting of the country's top envoys from Gulf countries to discuss about the Qatar crisis.
Pakistani ambassadors in Saudi Arabia, Qatar, UAE, Bahrain and Advisor on Foreign Affairs Sartaj Aziz will attend the conference today.
"After the meeting, PM Sharif will leave for Saudi Arabia, accompanied by Army Chief Qamar Javed Bajwa and advisor Aziz," the sources added.
"Since Pakistan enjoys good relations with Saudi Arabia, Iran and Qatar, we will try our best to resolve the differences between the Arab countries," Nawaz Sharif said.
On Sunday, Pakistan rejected "fabricated and baseless" reports that it plans to deploy its troops in Qatar amid diplomatic tensions in the Middle East.