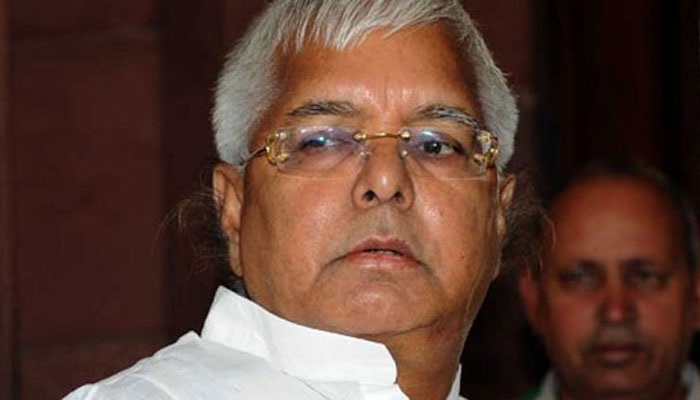 Lalu Yadav and his son Tejashwi, who is a minister in Bihar, have been charged with corruption in a case filed by the CBI today after raids at their home and a dozen other places.
Mr Yadav has been accused of illegally facilitating a lease to run two hotels when he was the country's Railways Minister in 2008, in exchange for a two-acre plot in Patna, where a mall is being built.
Mr Yadav's party RJD co-governs Bihar with Chief Minister Nitish Kumar's party. His wife Rabri Devi, a former Chief Minister, has also been named in the FIR or police complaint filed by the CBI.
The CBI alleges that the Patna land was illegally transferred to Mr Yadav's family as a favour, in exchange for a 15-year lease given to an entrepreneur named Harsh Kocchar to run two hotels for the railways in Puri and Ranchi.
Mr Kocchar sold the two-acre plot in Patna to a company owned by the wife of an MP from Lalu's party named Prem Gupta. Over the years, the name of the company was revised along with changes that ended with the three directors being restricted to Mr Yadav's wife and sons.
Mr Yadav has denied any wrongdoing, claiming that Mr Kochhar was given the railways hotels to the highest bidder in a transparent process.