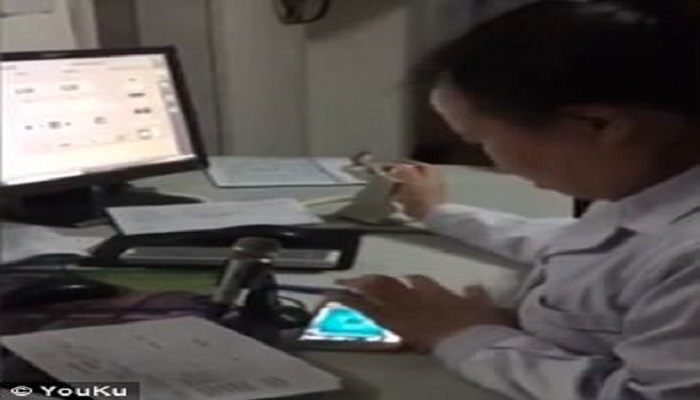 A radiologist was caught on film playing a solitaire game on her mobile phone while working in a northern Chinese hospital.
Footage uploaded by Youku shows the doctor running diagnostic test in the operating room while swiping her fingers on her mobile phone screen.
The doctor has been suspended for a year for misconduct, reported The Paper.
The incident happened in Wuchang People's Hospital, Heilongjiang Province, on December 10, according to reports.
Hospital staff confirmed to the reporters that the radiologist was Dr Liu Chunxia, who was on duty of in the computed tomography (CT) scan room on the day.
Footage shows Dr Liu speaking in the microphone telling the patient to keep the hands in the air.
She then looked at her phone screen, playing mahjong, a tiled-based game popular in China, with the sounds on.
A CT scanner operation manual issued by Toshiba states that caution must be taken while operating the machine.
Special care would be required if the patient is a child and the patient's exposure radiation should be at minimum level.
The doctor should also check if the patient bumps into a foot-switch and other parts.