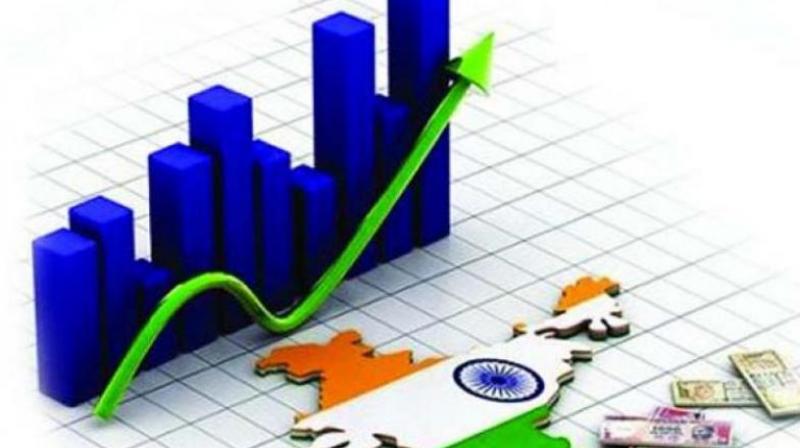 India will overtake the United Kingdom and France in 2018 to become the world's fifth-largest economy in terms of the United States dollar, an economics consultancy based in Britain said on Tuesday. The Centre for Economics and Business Research's 2018 World Economic League Table also said that Asian economies will dominate the list of the top ten largest economies over the next 15 years, Reuters reported.
"Despite temporary setbacks, India's economy has caught up with that of France and the UK and in 2018 will have overtaken them both to become the world's fifth largest economy in dollar terms," said Douglas McWilliams, the executive deputy director of the consultancy. McWilliams said India's growth had slowed down because of demonetisation and the implementation of the Goods and Services Tax.
Cheap energy and technology prices will boost the global economy in 2018, the report said.
China is likely to overtake the US as the world's largest economy by 2032, the report said. "Because the impact of [US] President Donald Trump on trade has been less severe than expected, the US will retain its global crown [as the world's largest economy] a year longer than we anticipated in the last report," the consultancy said.
The consultancy also said that while Britain would lag behind France over the next two years, it will again overtake France in 2020, because the effects of Brexit on the UK's economy will be less than feared.
Russia on the other hand, will fall to 17th place among the world's largest economies by 2032, from 11th place this year. This is because of low oil prices and the country's excessive reliance on the energy sector, the report said.