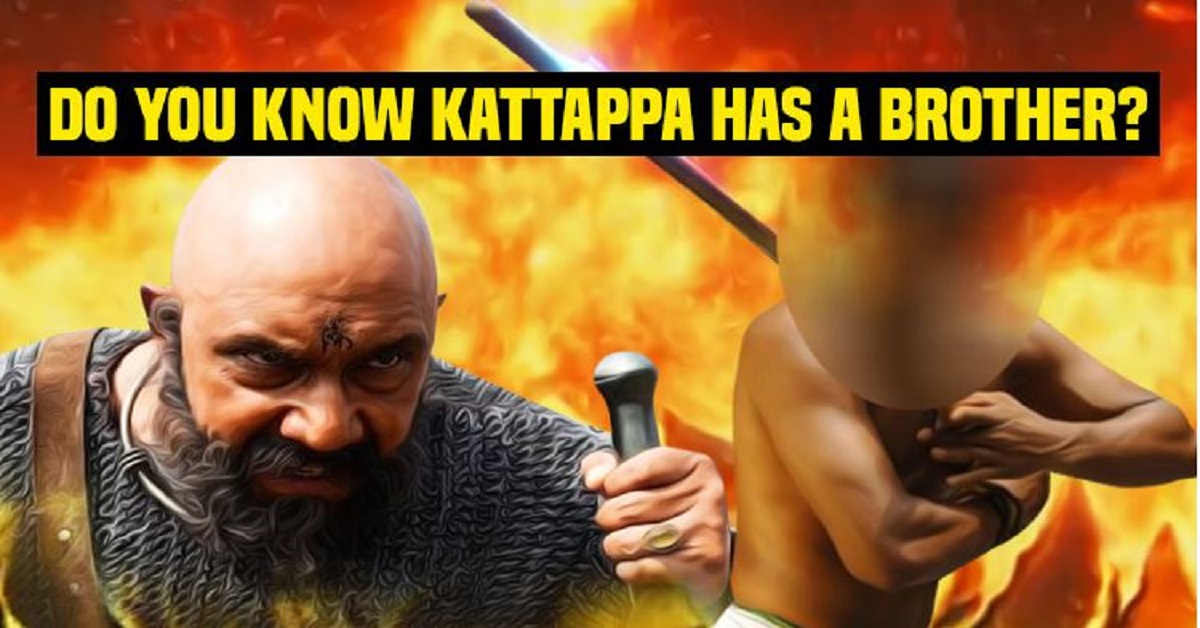 Baahubali is a grand universe and the movies are only a part of it, SS Rajamouli had said once. The director, who is basking in the phenomenal success of both the films of the franchise, had also said about the story of warring brothers Amrendra Baahubali and Bhallala Deva being only a small part of the entire plot. There is much more to Baahubali and there are much more characters who did not make it to the movie. Shivappa is one such character, who should have been shown in the movie. Shivappa was the younger brother of Kattappa but nothing like the latter. In the book, The Rise of Sivagami, the writer Anand Neelakantan introduced to this amazing character.
The novel traced the story of Kingdom Mahishamti, which apparently wasn't as prosperous as the movie showed. Before the birth of Amrendra Baahubali and Bhallala Deva, the kingdom was ruled by greedy mahapradhans and an inefficient king. What the plethora of characters in the book told about Mahishmati was that everyone wanted something different from the kingdom. From filling their vaults with riches to dethroning the king, the ambitions of all characters was different. But Shivappa did not want to get rich or rule Mahsihamti, all he wanted was freedom.
Much before everyone lived freely in Mahishmati, the kingdom was taken over by norms of slavery and Kattappa's family were the loyal servants of the throne. While Kattappa had accepted his fate and considered the serving the royal family his only duty, Shivappa begged to differ. The eighteen-year-old was born a slave but was ready to do everything to break the barriers. Shivappa did not bat an eyelid before challenging Prince Bijjalla Deva for a duel and neither did he think much before questioning Kattappa why he readily agreed to be a slave? Shivappa believed that kingdoms are made by the progression of the subjects and not by oppression.
Shivappa thought rationally and refused to believe that his dark skin colour was the reason he was given a life worse than animals. The younger son of Malayappa was nothing like the slave of King of Mahishamti. Shivappa was not burdened by the sense of duty that engulfed his elder brother Kattappa and Malayappa. So much so that Shivappa absconded Mahishmati to write his won fate and bring prosperity to the kingdom.
The traits of Shivappa were a far cry from his brother's. We saw in the both the movies of Baahubali that Kattappa served as a loyal servant of Mahishamti. Even after learning about the evil intentions of Bhallala Deva, Kattappa continued to support him due to the allegiance he swore to the throne. If Shivappa would have been in Kattappa's place, Mahishmati's fate would have been different, especially during those 25 years after Amrendra Baahubali's death.
Needless to say, the movie would have been better if Shivappa's character was not missed.
https://www.eastcoastdaily.in/2018/01/07/actress-kavya-madhavan-is-back-in-films/