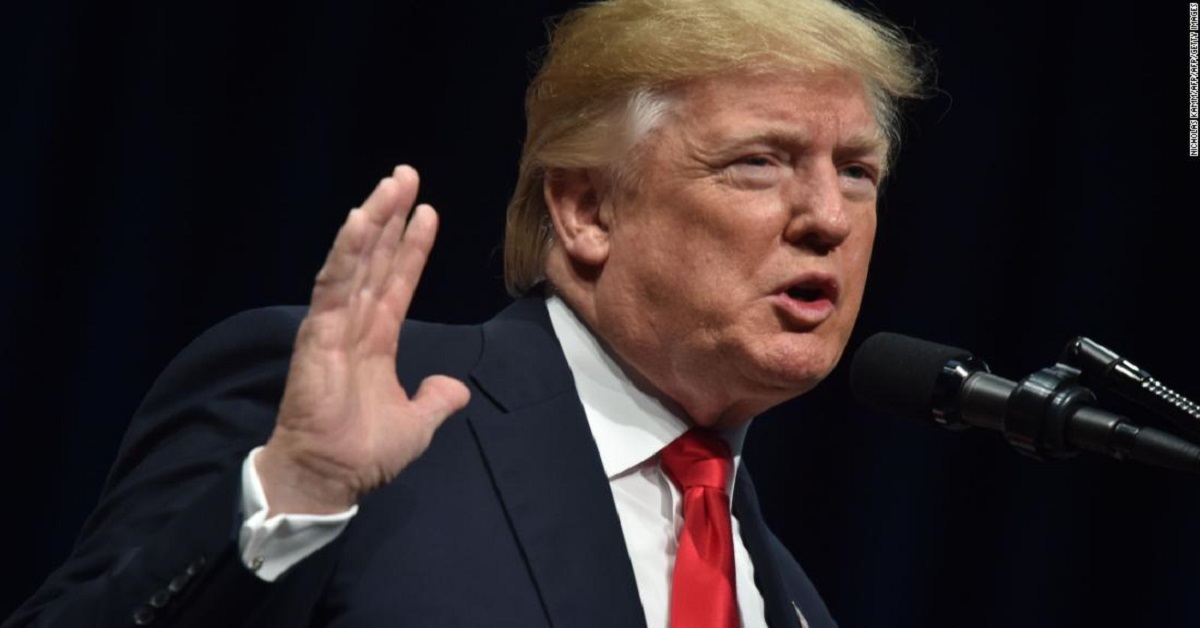 US president Donald Trump who earlier declared that he will be conducting a 'Fake News' on Monday, has now postponed it to January 17.
Trump upon his return from the presidential retreat of Camp David on Sunday tweeted about the new date of the "one-of-its-kind" awards to various media houses.
"The Fake News Awards, those going to the most corrupt & biased of the Mainstream Media, will be presented to the losers on Wednesday, January 17th, rather than this coming Monday," he tweeted.
"The interest in, and importance of, these awards is far greater than anyone could have anticipated!" he said.
Trump had, on January 2, announced that he would give away awards to media houses for "dishonesty and bad reporting".
"I will be announcing THE MOST DISHONEST & CORRUPT MEDIA AWARDS OF THE YEAR on Monday at 5:00 o'clock. This would be one of its kind media award by the US president. Subjects will cover Dishonesty & Bad Reporting in various categories from the Fake News Media. Stay tuned!" he had tweeted.
Trump coined the term ' Fake news' to target those news channels which he believes to be ' biased' towards him.
Some of the channels which fall under this category according to him are CNN, tHE NEW York times and Washington Post.
In an email to supporters of the president on December 28, the Trump campaign had sought nomination for the 'King of Fake News' trophy.
"At President Trump's request, we are holding a contest to name the 2017 KING of Fake News. And we want to hear from you," it said.
"The FAKE NEWS has utterly abandoned their duty to fairly report the news to the American people. Some journalists and liberal pundits think that Americans are too stupid to see through their amateur efforts to manipulate public opinion, but THEY'RE WRONG," it wrote the supporters.
Noting that Americans were "sick and tired of being lied to, insulted, and treated with outright condescension", the Trump Campaign said, "That's why President Trump is crowning the 2017 KING OF FAKE NEWS before the end of the year. There's no point in pretending that some journalists are anything more than peddlers of falsehoods and liberal propaganda".
https://www.eastcoastdaily.in/2018/01/03/trump-threatens-palestine/
The competition for 'King of Fame news' is among three news organisations.
"ABC News "MISTAKENLY" reported that candidate Trump directed Michael Flynn to make contact with Russian officials before the election," it said.
"CNN "MISTAKENLY" reported that candidate Donald Trump and his son Donald J. Trump, Jr. had access to hacked documents from WikiLeaks," it wrote.
"TIME "MISTAKENLY" reported that President Trump removed a bust of Martin Luther King, Jr. from the Oval Office," the Trump Campaign said, asking the participants to "let the President know if there is another story you think should be crowned as the 2017 KING of Fake News".