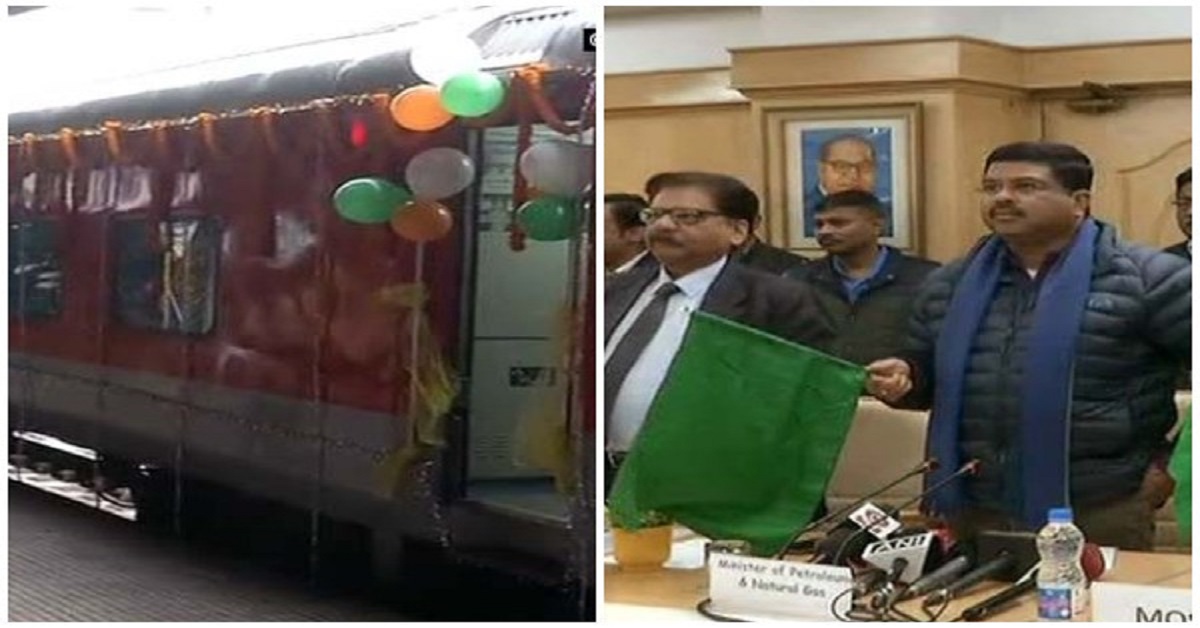 Those traveling by trains know the experience. Besides it being a joyous one where you meet people from different walks of life on one hand, on the other lack of trains and their delay.
A new Rajdhani Express was on Saturday introduced on the Bhubaneswar-New Delhi route. Union Ministers Dharmendra Pradhan and Manoj Sinha flagged off the Bhubaneswar-New Delhi Rajdhani Express via video conferencing.
The ministers flagged off the inaugural run at 6.45 am from Railway Board at New Delhi.
Speaking to media after the event, Pradhan said, 'The new route will benefit the people of western Odisha and will bring ease of connectivity for them.'
READ ALSO: A boy who got stuck between Train and Railway platform saved by a brave RPF officer; Watch Video
The 20817 Bhubaneswar-New Delhi-Bhubaneswar Rajdhani Express will leave Bhubaneswar at 7.10 am on every Saturday and reach New Delhi at 10.40 am on Sundays. While returning from the national capital the train 20818 will leave New Delhi Railway Station at 5.05 pm on every Sunday and arrive at Bhubaneswar the next day.
The train route includes the following stoppages: Angul, Sambalpur City, Jharsuguda, Rourkela, Chakradharpur, Anara, NSC Gomoh, Koderma, Gaya, Mughalsarai and Kanpur Central between Bhubaneswar and New Delhi from both the directions.
Pradhan thanked Prime Minister Narendra Modi, Railway Minister Piyush Goyal and Minister of State in the Ministry of Railways on behalf of people of Odisha for speeding up railway projects in the state.