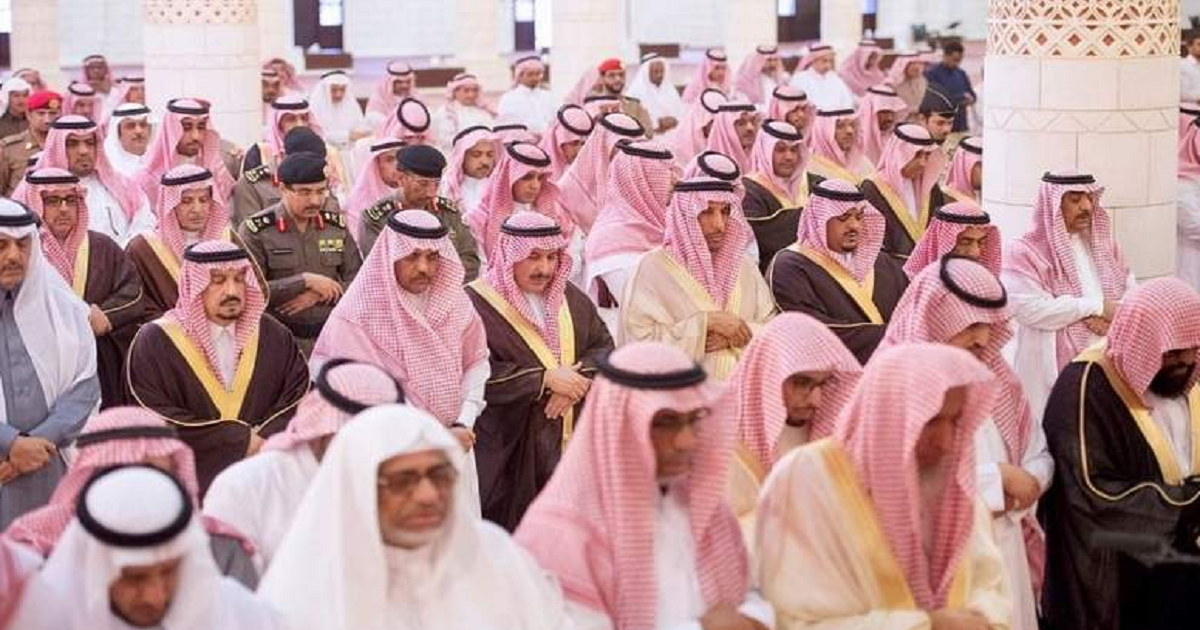 Saudi Prince passed away, funeral held
Saudi Arabia's Prince Mohammed bin Abdul Aziz bin Ayaf Al Muqrin passed away on Monday.
The funeral prayers – held at the Imam Turki bin Abdullah mosque – was attended by royals, dignitaries and officials, including His Royal Highness Prince Faisal bin Bandar bin Abdulaziz, Governor of Riyadh and His Royal Highness Prince Mohammed bin Abdul Rahman bin Abdulaziz, Deputy Governor of the region after the Asr prayer.
Sheikh Abdul Aziz bin Abdullah Al-Sheikh, Grand Mufti and Chairman of the Council of Senior Scholars and the Department of Scientific Research and Fatwas also attended the prayers.