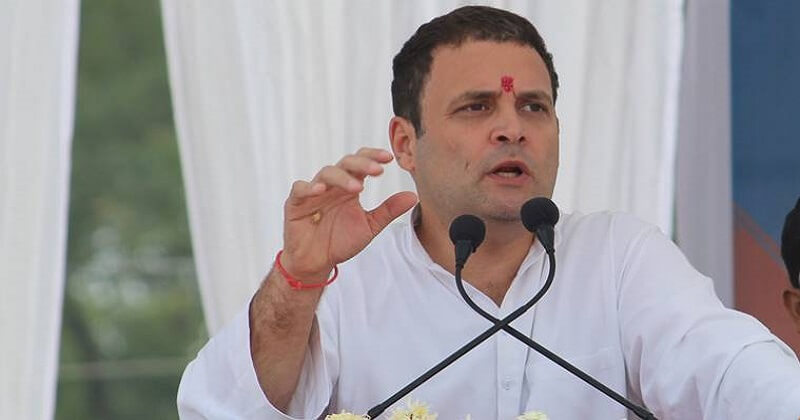 Congress president Rahul Gandhi has alleged that the BJP government is attacking the Constitution as they want to change it in a favourable way. The Congress chief
also added that he will not allow BJP to cause any damage to the guiding principles of the country.
Mr. Gandhi was speaking during a rally at Chamarajanagar when he launched an attack against the central government. He said,"The BJP has started a new fashion of attacking the Constitution. B.R Ambedkar fought for this Constitution, but they want to change it. Through this rally, I want to warn them, that we will not let this happen.
No matter how hard they try we will not let them change Ambedkar's Constitution."
ALSO READ: Rahul Gandhi will ensure that Congress will lose in Karnataka, says BJP
Gandhi also took the opportunity to praise the 18th-century ruler Tipu Sultan, who has been a source of constant dispute in Karnataka with the Congress government in
the state celebrating him and the BJP protesting against it saying that he murdered many Hindus. "Karnataka's great men have made this land what it is. Tipu Sultan,
S Visvesvaraya, Nalwadi Krishnaraja Wodeyar, and the poet Kuvempu," he added.
The Congress chief also visited Chamundeshwari temple in Mysuru and interacted with students at the Maharani College in the city. He observed that the Modi government's introduction of GST has not gone well with the students and other sections of the society. He said,"In the morning, I interacted with students and one student said demonetization
was a disaster, yet another said the GST (goods and services tax) at 28% with five slabs was counterproductive. This means students can understand the
problems with these policies, but not Narendra Modi."