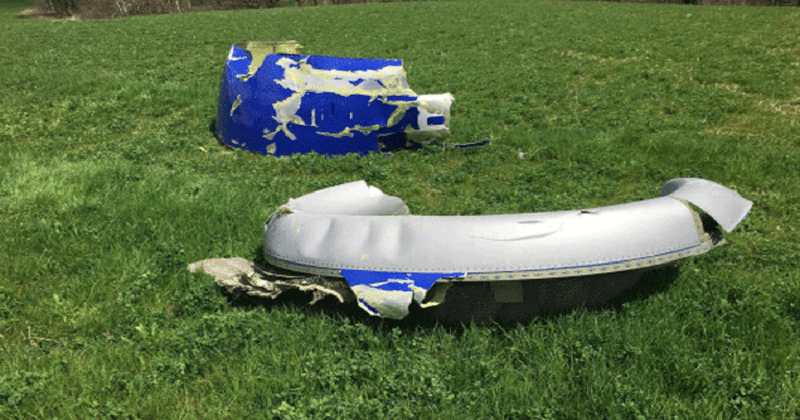 Moments earlier on Tuesday morning, they had been playing Sudoku, catching up on their reading for church and curling up together to watch funny movies as their Southwest Airlines flight climbed above 30,000 feet on its way from New York to Dallas. It was around 11am Eastern time, 20 minutes into a four-hour flight, as they skimmed above the clouds and waited for flight attendants to hand out drinks.
Then, with a deafening roar, Flight 1380 became a midair scene of chaos and terror for the 144 passengers and five crew members on board.
The plane's left engine bust after one of its fan blades broke off. A gust of shrapnel blew out a window, partly sucking one passenger in Row 14 headfirst into the sky. Oxygen masks dropped down, and the plane plunged thousands of feet in a minute.
Over the next 20 minutes, the depressurized cabin air swirled with wind and debris, panic and prayers as the pilot rerouted the plane to Philadelphia for an emergency landing.
Read More:Problem with running of ATMs will be resolved by Friday: SBI Chief
When the Boeing 737 took off from La Guardia Airport, it was fresh off an inspection Sunday night, although investigators Wednesday said the likely specific reason of the explosion was metal fatigue in an engine blade.
Its passengers were New Yorkers heading to San Antonio or Dallas for a meeting or a technology conference. They were Texans and New Mexicans heading home after a magical first visit to New York City, an education conference in midtown Manhattan or a trip to see family.
They spent the morning at the airport making jokes about bag-check fees, snapping selfies on the plane, even getting into a tiff with another passenger about who got to board first. Just another day of air travel in America.