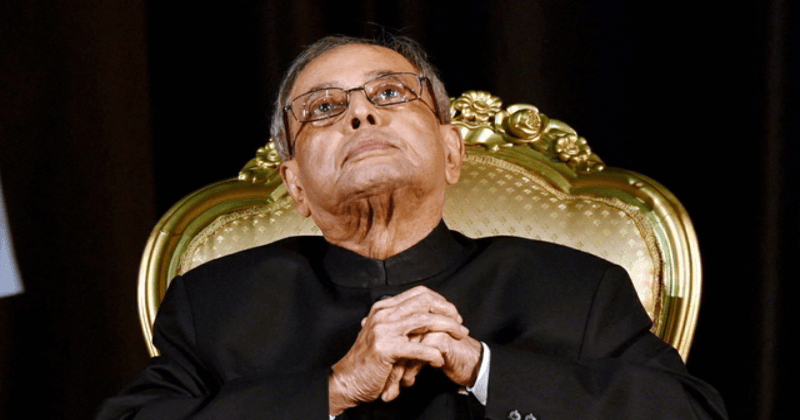 Shiv Sena leader Sanjay Raut on Sunday said that the RSS might project Pranab Mukherjee as the prime ministerial candidate if BJP fell short of a majority in the 2019 Loksabha elections and if other parties refused to back Narendra Modi for the post.
That speculation by Sanjay Raut was refused by Sharmistha Mukherjee, Pranab Mukherjee's daughter, who said that her father had no plans to join active politics. Sanjay Raut had further said that the RSS agenda of visiting Pranab to their function would only be visible after 2019 General Elections.
See also:Why against Pranab and not against Hamid Ansari?
"The scenario prevalent in the country is such that the BJP will not win a majority in 2019. If there is a fractured mandate and other parties do not support Modi, Mukherjee will be projected as a prime ministerial candidate, who will be acceptable to all," Raut told PTI.
Sharmistha replied to this comment through her tweet," Mr Raut, after retiring as President of India, my father is NOT going to enter into active politics again."
According to Shiv Sena leader Sanjay Raut, Pranab Mukherjee as an economist would have spoken about the serious issues plaguing the country. He added that Pranab Mukherjee had not spoken on serious issues plaguing the country and also he had not talked about the unrest in the judiciary."The government has been ineffective on the issues of price rise and unemployment. He did not mention these issues. As an economist, he was expected to speak on them", Raut said.
Pranab Mukherjee's decision to attend RSS Thrithiya Sangh Shiksha Varg in Nagpur was followed by a commotion in his party, and he was criticised by his colleagues for his decision to attend the function on June 7. But after the function, they have lauded Pranab's speech based on India's diversity.