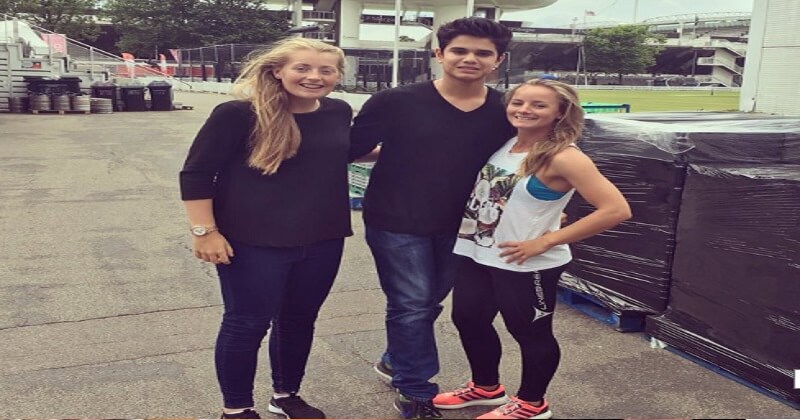 Sachin Tendulkar's son Arjun Tendulkar, who recently made his debut for India Under-19, shared a picture on Instagram of himself having lunch with England women's cricketer Danielle Wyatt in England. You might remember Wyatt as she is the girl who once proposed to Team India captain Virat Kohli on Twitter. She had earlier congratulated Arjun for breaking into the Under-19 team.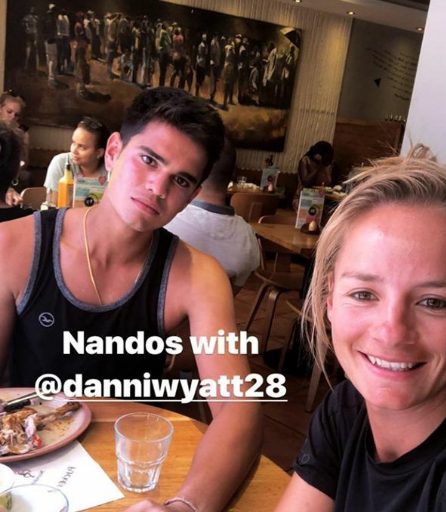 READ ALSO: Arjun Tendulkar's celebration after taking first International wicket : Watch Video
Danielle is a friend of Arjun. They both are clicked together many times. They first met during a match where Sachin came along with Arjun. Danielle then clicked photos with Arjun and Sachin and posted them on her social media account. Arjun has undergone cricket training for many years in England and that has helped to build the bonding.
Arjun Tendulkar impressed on his debut straightaway with a wicket in his second over on the first day of the first Test in his U19's tour of Sri Lanka . However, he didn't had the kind of campaign he was touted to and failed to leave an impact with the bat. Danielle Wyatt is currently busy playing in the ongoing third edition of Kia Super League. She is plying her trade for Southern Vipers who are in disarray this year. They have so far lost five out of 6 matches they've played and are languishing at the bottom of the points table. Moreover, Wyatt's form is not so encouraging as she has only mustered 94 runs in 6 outings at an average of 15.66.