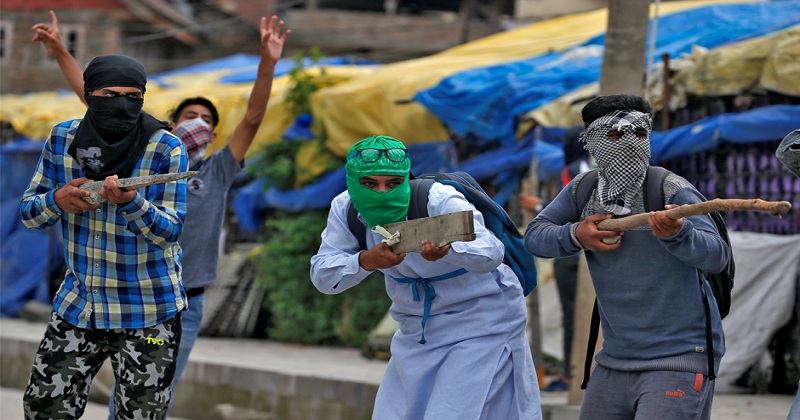 National Conference leader Farooq Abdullah on Thursday said that Kashmiris are not terrorists and they have no intention to separate from India, but added that they demand an India as envisioned by Mahatma Gandhi.
"We are not terrorists, we don't want to separate from India, nor we are against India," Abdullah said speaking at a "Save Composite Culture" event organised by rebel JD-U leader Sharad Yadav here.
"We will not accept an India which does not believe in equality of people and rather propagates discrimination of people on the basis of religion," Abdullah said.
Also Read : Atal Bihari Vajpayee's demise : Public Holiday declared tomorrow
"Kashmiris demand the India which was envisioned by Mahatma Gandhi," the NC leader, also a Lok Sabha member, said. The former Chief Minister of Jammu and Kashmir also accused the Bharatiya Janata Party (BJP) of "dividing the nation on the basis of religion".
"The current government has negated the vision of freedom fighters who made sacrifices to free India from the shackles of British rule," he said.
"When the freedom fighters fought for the freedom of the country, they did not think in terms of Hindus, Muslims or Sikhs as their only mission was to seek freedom for India," he said.
Abdullah also said that he would continue to fight for Article 35A until his death. "I will fight against them till I go down in my grave. They only remember Kashmir and not Himachal (Pradesh), Arunachal (Pradesh) and Nagaland, which also enjoy the special position," he said.