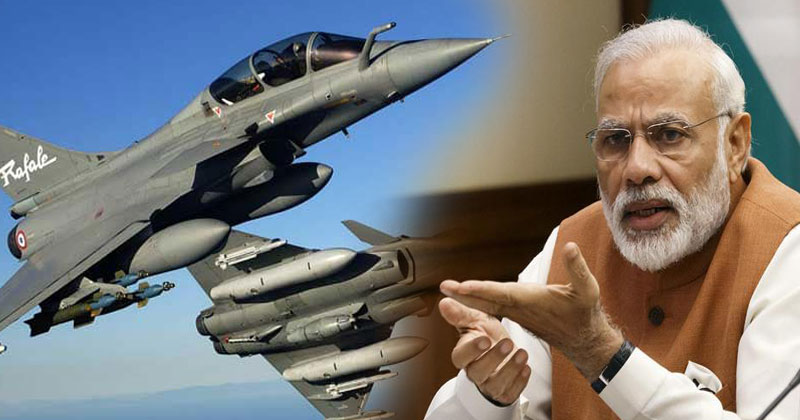 An internal document of Dassault Aviation, the makers of the Rafale fighters that India is buying from France, shows the aerospace major picking Anil Ambani's Reliance Defence as the offset partner in India was mandatory for the 36 jet deal, according to a report by French investigative journal Mediapart.
The Mediapart article says the document shows a top Dassault official had explained to its staff that the joint venture was a 'counterpart', 'imperative and mandatory' to win the Rs. 59,000 crore Rafale deal.
Former French president Francois Hollande had claimed in an interview to Mediapart last month that the Indian government had proposed Reliance Defence as the partner in the Rafale deal and France did not have a choice. Dassault had then clarified that the decision to partner with Reliance Defence was their own.
Allegations and counter-allegations escalated after Mr Hollande's statement. The opposition has accused the government of ignoring the state-run defence company Hindustan Aeronautics Limited (HAL) to benefit Anil Ambani. Both the government and the industrialist have rubbished the charge.
The new allegations come on a day when Defence Minister Nirmala Sitharaman is headed to France where she will visit a Dassault factory where the 36 Rafale aircraft are being manufactured for India. Sources say Dassault is likely to push for more Rafale to be bought by India during the Defence Minister's three-day visit.
The previous Congress-led UPA government had negotiated with Dassault for 126 Rafale jets under which 18 jets were to be sent in a fly-away condition and 108 were to be assembled in India by HAL. However, the UPA could not seal the deal.
In the new deal, personally negotiated by PM Modi, Anil Ambani's firm became Dassault's offset partner. As part of the offset clause, Dassault has to ensure that business worth at least half the money — Rs.30,000 — is generated in India.