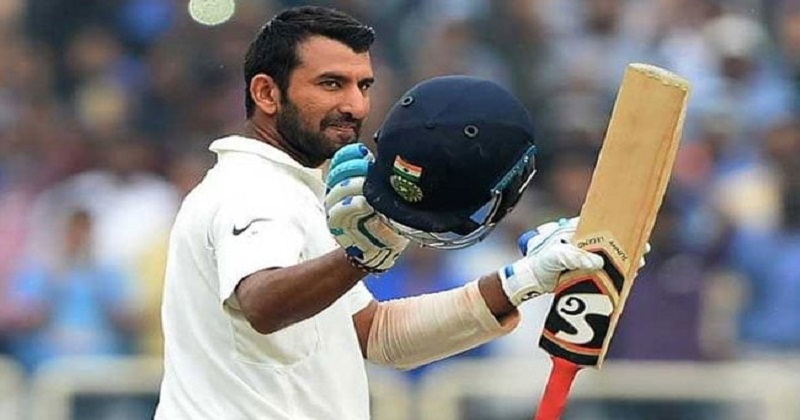 Adelaide: There might have been talks in the air about this being the weakest Australian team in decades, but Indian batsmen seemed to have forgotten the fact that their weakness was limited to their batting. Warner's and Smith's absence would definitely affect them, but With Starc-Hazlewood-Cummins trio, this is a potent pace attack. Indian top order would relax against them at their own peril.
On the opening day of the Adelaide test, after choosing to bat, Indian batsmen went a little too aggressive and paid the price for it. Except for Chetheshwar Pujara 123(246), there wasn't any big contribution from others. Ravi Ashwin, Rishabh Pant and Rohit Sarma offered some resistance.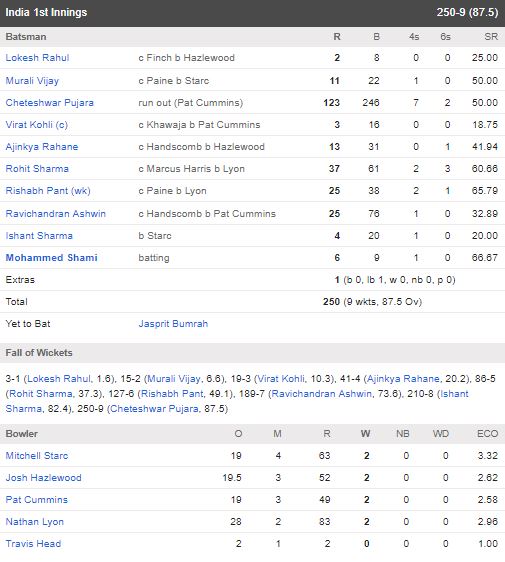 Pujara's knock was in his typical style, buying time and playing the patient game. Fans in the era of T 20 might criticise him for his slow rate of scoring, but had he not been there India would have plunged into a bigger embarrassment. Here is what Pujara said after his knock.
"It is one of my top innings in Test cricket, I could say top five. I can't rate if it was one of the best but the teammates were appreciating, they were saying it was one of the best.

People have always said that I have scored more runs in India. But at the same time, you also need to look at the number of matches we play in India. If we have played more number of matches in India, obviously I will score runs there".