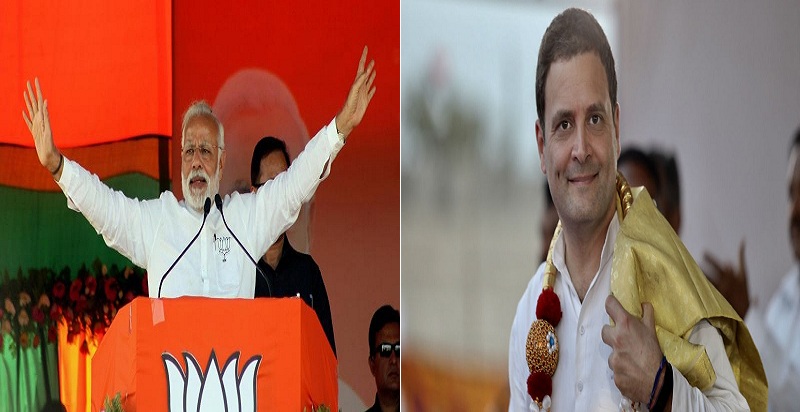 According to an aggregate of five exit polls. In Madhya Pradesh, BJP will get 112 seats in the state, short of the halfway mark of 115 in the 230 member assembly; the Congress will get 107 seats, the poll of exit polls shows.Mayawati's Bahujan Samaj Party will get 2 seats.
In Chhattisgarh too, the BJP might have cause to worry, if the exit polls are to be believed. The BJP, led by Chief Minister Raman Singh, will get 42 seats, while the Congress will win 41 of the state's 90 seats. The Ajit Jogi-Mayawati alliance will get 5 seats, the aggregate of six exit polls shows. The majority mark in the assembly lies at 46.
Rajasthan, which has not voted for the same party for two consecutive terms in the last 20 years, will this time pick the Congress, continuing the trend, according to the poll of exit polls. In the 200-member assembly, the BJP will win 74 and the Congress 117, an aggregate of two exit polls have predicted. Mayawati's BSP will win one seat.
The exit polls came in as polling ended in Rajasthan and Telangana at 5 pm. Chhattisgarh voted in two phases on November 12 and November 20, Madhya Pradesh and Mizoram voted on November 28.