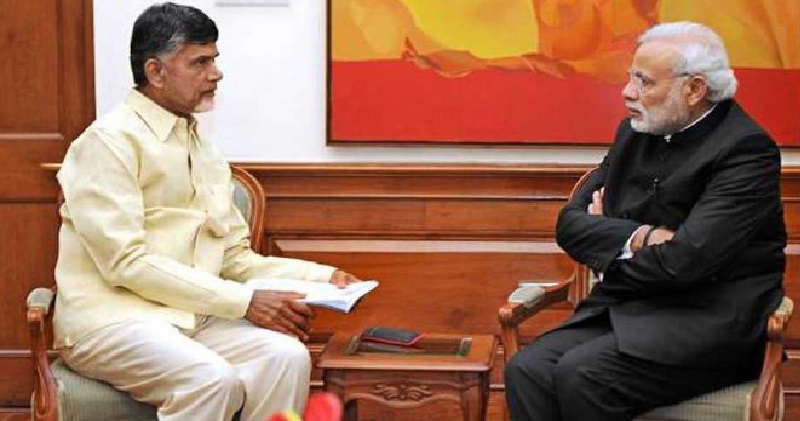 Amravati: Andhra Pradesh Chief Minister N Chandrababu Naidu has brought P.M Modi's wife into the war of words between them.
"You have estranged your wife. Do you have any respect for the family system?" Naidu asked the PM.
Naidu said he love and respects his family and said Modi doesn't have a family.
"Since you have referred to my son, I am mentioning your wife. People, do you know Narendra Modi has a wife? Her name is Jashodaben," Naidu said at a public meeting at Vijayawada.
Naidu also called demonetisation a "mad Tughlaq act". "They scrapped Rs 1,000 currency notes but brought in Rs 2,000 note. How will corruption end?" he asked.
"Modi's AP tour is an utter flop. The BJP should realise that people registered their protest by not attending Modi's meeting. It has been established again that Telugu people would teach a lesson to those who betrayed them," Naidu said.