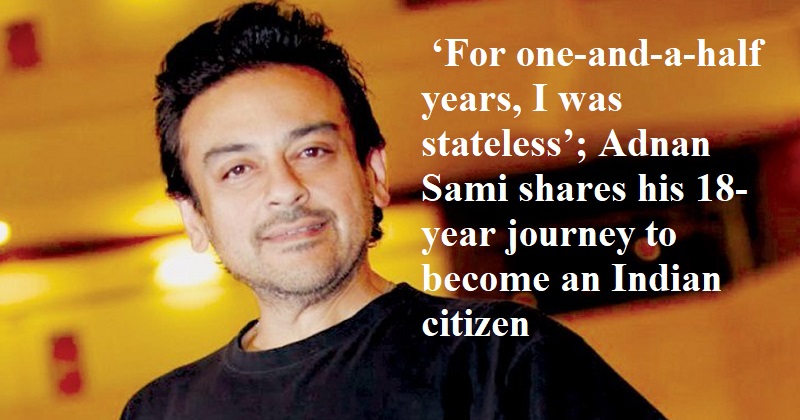 Singer Adnan Sami claimed that his life has been so 'crazy' that if he recounted the narrative to a bunch of Bollywood writers, they would laugh and accuse him of making it all up. He claimed that the public doesn't know the full story of his 18-year quest to become an Indian citizen in a recent interview.
Adnan Sami remarked that the road was filled with detours and obstacles during his appearance on Mashable India's The Bombay Journey series. He said that he had been turned down twice. He was 'stateless' for much over a year.
'People assume that since I'm famous, it must have been simple. However, it wasn't simple ',the singer stated. 'There is no such thing as a simple fix. You have to put effort into everything. Simply put, you (the general public) learned about it over night. You read about my obtaining Indian citizenship in the newspapers when you awoke one lovely morning'.
He went on, 'Although it took me 18 years, what I'm trying to convey is that for those 18 years, I kept quiet about this. I was turned down twice. I had to renounce my original citizenship, which left me stateless for a period. I didn't have a nation to which I belonged for a year and a half. A passport is merely a piece of paper, but since I was not a citizen of any nation, I was unable to leave the country and carry out any other tasks'.
Adnan Sami, who was born in England, was originally a citizen of Pakistan. He relocated to India in 2001, and in 2016 he received citizenship.