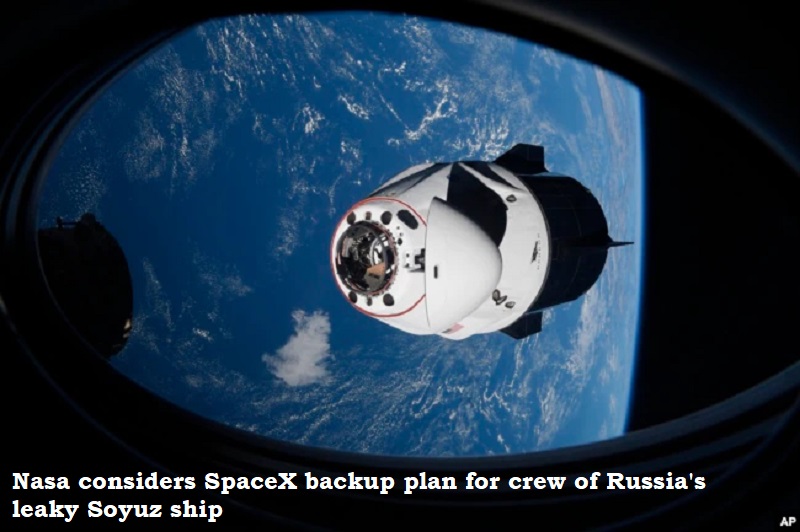 In response to a Russian capsule bursting a coolant leak while docked to the orbital lab, NASA is investigating if SpaceX's Crew Dragon spacecraft may potentially provide an alternative route home for some crew members of the International Space Station.
The Soyuz MS-22 spacecraft, which is scheduled to return its crew of two cosmonauts and one American astronaut to Earth early next year, has a punctured coolant line on an external radiator. NASA and Russia's space agency, Roscosmos, are looking into the origin of the problem.
But the Dec. 14 leak, which emptied the Soyuz of a vital fluid used to regulate crew cabin temperatures, has derailed Russia's space station routines, with engineers in Moscow examining whether to launch another Soyuz to retrieve the three-man team that flew to ISS aboard the crippled MS-22 craft.
If Russia cannot launch another Soyuz ship, or decides for some reason that doing so would be too risky, Nasa is weighing another option.
'We have asked SpaceX a few questions on their capability to return additional crew members on Dragon if necessary, but that is not our prime focus at this time,' Nasa spokeswoman Sandra Jones said in a statement to Reuters.