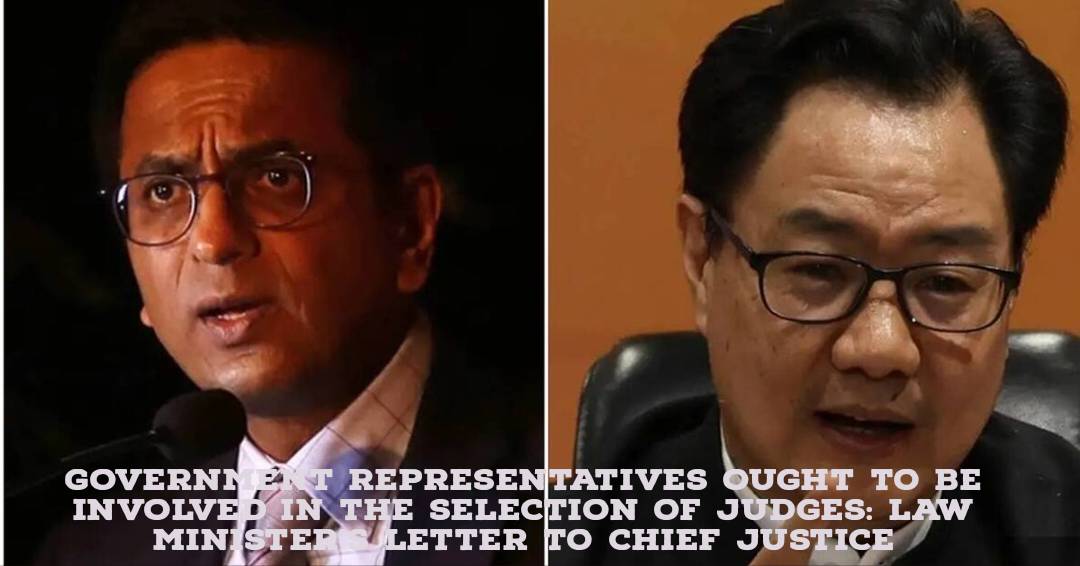 After drawing attention to the lack of openness in the Supreme Court's Collegium for a month and a half, Union Minister of Law and Justice Kiren Rijiju wrote Chief Justice of India DY Chandrachud about the judges-selecting-judges mechanism. Rijiju brought up the idea of include government representatives in the current Collegium system in his submission to CJI Chandrachud.
In its latest effort, the Centre asserted that the government should be involved in the process of choosing justices, which has been handled by the Supreme Court Collegium since 1993.
A search-cum-evaluation committee (SEC) was suggested by the minister as a way to promote transparency and public accountability in the appointment of judges.
A government-nominated member should be on the appraisal committee for Supreme Court and High Court judges, according to Kiren Rijiju's letter dated January 6. In his letter, he also advocated for the inclusion of state government officials in the High Court Collegium.
In his letter, Rijiju proposed creating a list of potential candidates that would be presented to the Collegium for consideration for making judge appointments. It also suggested that prominent judges from other institutions provide the SEC their recommendations.