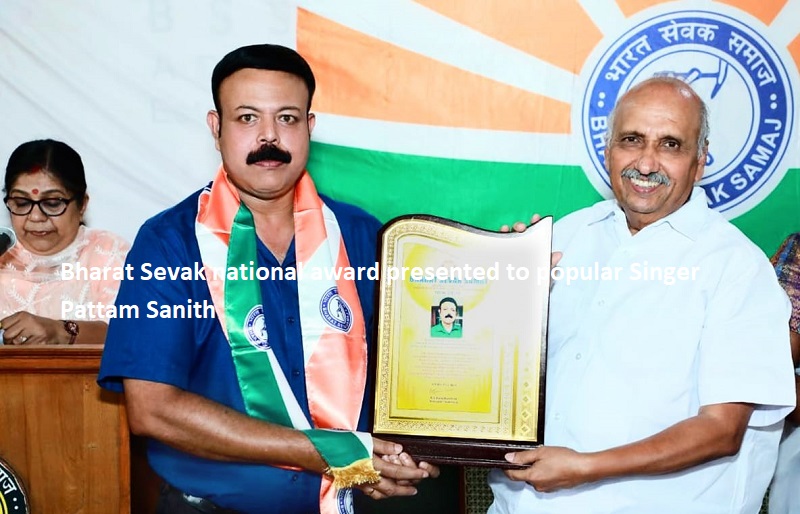 Thiruvannathapuram:  The Bharat Sevak national award given by Kendra Bharat Sevak Samaj was presented to popualr singer  Pattom Sanith.   The award was given for his outstanding performances in  philanthropy services. The award was given by Dr. BS Balachandr the national chairman of the Kendra Bharat Sevak Samaj  at a function held at Kowdiar Sadbhavana Auditorium.
Pattom Sanith addressed the function after receiving the award. He said that he considers himself lucky to receive such a national award. He also said that this award will inspire him  more to do  better service for  the society. Pattom Sanith  is working as a manager at a reputed bank in Thiruvannathapuram.
Also Read: Forex Market: Indian rupee gains against US dollar 
Vice Chairman Gopakumar delivered the keynote speech. Assistant Director TP Vinod proposed vote of thanks.