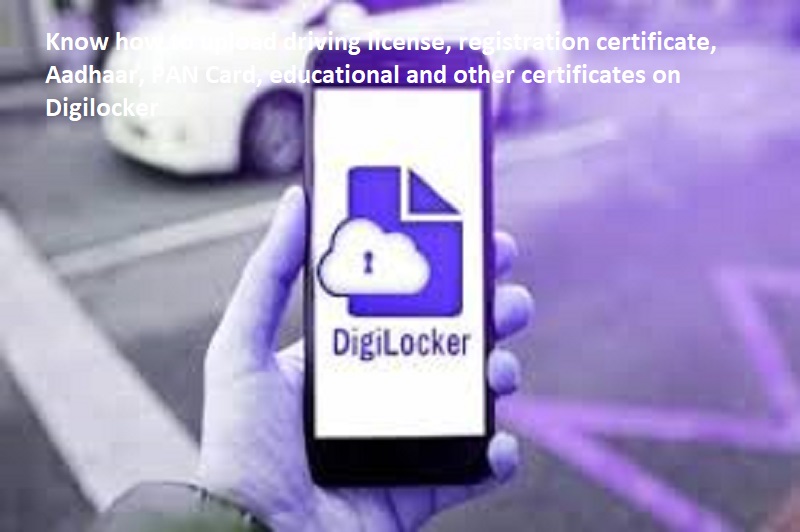 New Delhi: New Delhi: The Union  Ministry of Electronics and IT (MEITY) had earlier  launched Digilocker service.  The service was launched in the country in March 2020. Digilocker has over 5 billion documents and over 100 million people have registered on the platform.
Soft copies of all documents like driving license, registration certificate, Aadhaar, educational and other certificates can be uploaded on DigiLocker. As per the IT Act, 2000 and the Motor Vehicles Act 1988, the digital versions of the document saved on DigiLocker can be used by vehicle owners as valid proof. Indian Railways accepts digital Aadhaar and driving license from digilocker as a valid ID proof.
In DigiLocker, the documents are saved in a secure and cloud-based platform for storage, sharing and verification. One can  access the their uploaded documents  anytime anywhere from mobile devices.
Also Read: Know how to apply for NRI PAN Card online
How to upload documents on DigiLocker:
Go to digilocker official website- digilocker.gov.in and register yourself.
Sign up with your mobile number and other required details or the verification process.
Then sync your Aadhaar number with it
Click on the upload icon and select the document you want to upload from your system.
Click 'select doc type' and choose the document and click 'save' option. It is to be noted that only jpeg, png and pdf format files can be uploaded.
Here you even have an option to edit the name of an uploaded file. For this click on the edit icon which is next to the filename.
List of documents that can be uploaded on Digilocker:
Digital Aadhaar card number issued by UIDAI
Driving License (DL)
Vehicle registration certificates (RC).
PAN card
CBSE certificates