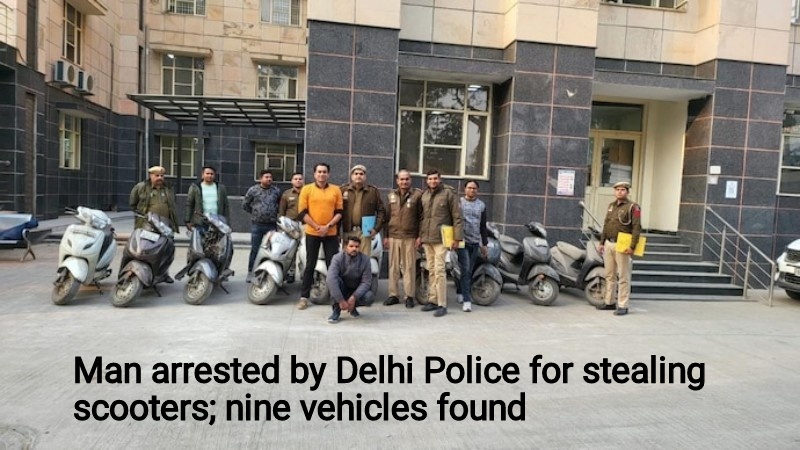 The Delhi police arrested a 31-year-old man on Saturday for allegedly stealing scooters throughout the city.
Police gave the accused, Mudit Sharma, a stop sign as he rode a scooter through the checkpoint. He attempted to run away when he saw the police, but they quickly caught up with him.
The police became suspicious when the accused failed to produce the documents for the scooter he was using. After questioning, it was found that the scooter wasn't his and had actually been stolen from Shahdara. Later, the man admitted that for the previous few months, he had been stealing scooters from the Trans-Yamuna region.
Nine scooters that were reported stolen were also found by the police. To make money, the accused used to sell the vehicle's parts.