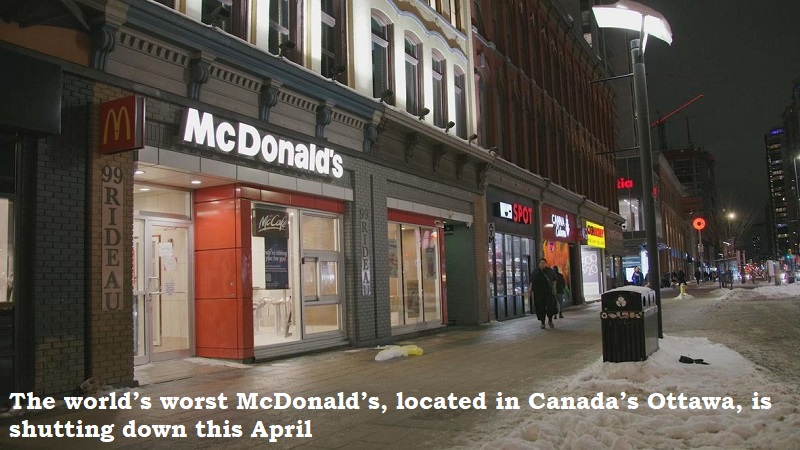 The 'worst' McDonald's in the world located in Ottawa, Canada is closing down. The McDonald's restaurant on Rideau Street holds the distinction of being the worst McDonald's in the world due to persistent disturbances and ongoing criminal activity both inside the establishment and close by.
800 emergency calls to the police were made from the eatery in 2018. A man was seen removing a raccoon from his sweater amid a fight involving 15 people in a 2013 viral video from the branch.
A former manager of the outlet said on Reddit that staff members frequently received death threats. The eatery was described as 'vomit-inducing and unsafe' by a Trip Advisor user.
After several incidents of fights and unruly behaviour, Ottawa police chief Charles Bordeleau sent a letter to McDonald's and expressed his concerns over the ongoing criminal activities in the outlet.
Even in 2022, a total of 150 emergency calls were made to the police from the branch, involving serious crimes such as drug abuse and sexual activities near the toilet.
As per the building owner Peter Crosthwaite, McDonald's has not requested to renew the lease of the space, and hence, the shop will be available for rent from July.