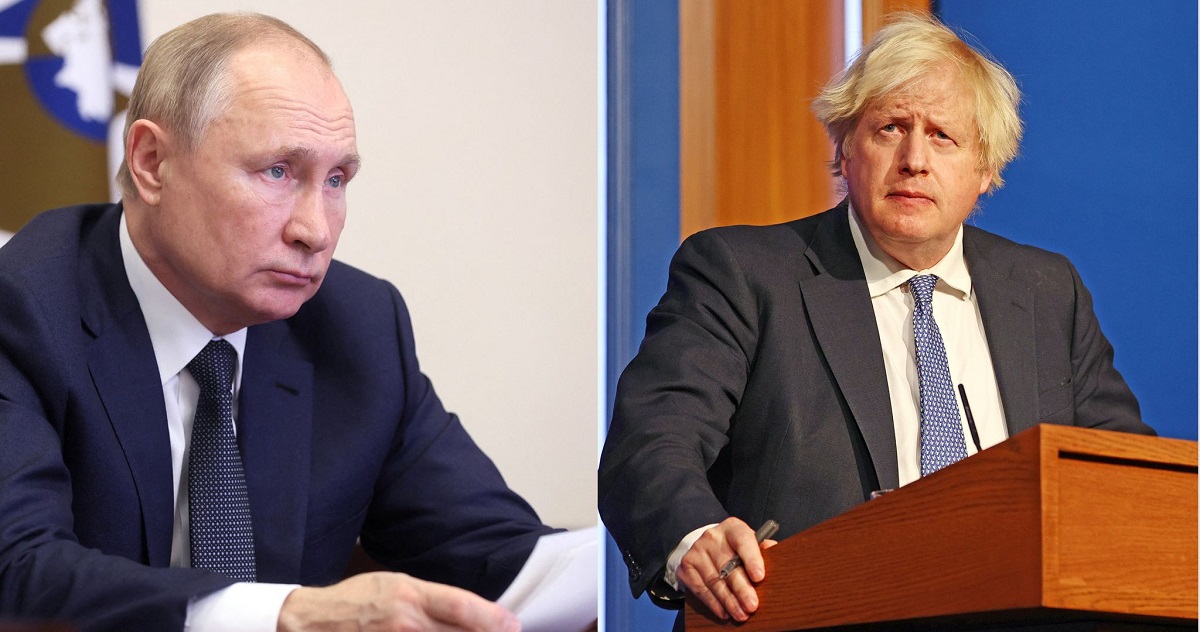 London: Former British Prime Minister Boris Johnson has claimed that Russian President Vladimir Putin had 'threatened him with a missile strike in an extraordinary phone call' before Russia launched an offensive in Ukraine. The details of the exchange have been revealed in a BBC documentary titled 'Putin Vs the West' which will be broadcast on Monday. The documentary analysed Putin's interactions with world leaders.
According to the BBC documentary, Johnson said that the comment was made after he warned that the war would be an 'utter catastrophe' during a 'very long' call in February 2022. According to the documentary, 'He threatened me at one point, and he said, 'Boris, I don't want to hurt you but, with a missile, it would only take a minute' or something like that', Johnson quoted Putin as saying. 'But I think from the very relaxed tone that he was taking, the sort of air of detachment that he seemed to have, he was just playing along with my attempts to get him to negotiate', he added.
President Putin had been 'very familiar during the most extraordinary call', Johnson further said. Former UK PM Boris Johnson said that he warned Putin that attacking Ukraine would result in Western sanctions and additional deployment of North Atlantic Treaty Organization (NATO) troops on Russia's borders. Boris Johnson tried to stop Russian military action by telling Putin that Ukraine will not become part of NATO 'for the foreseeable future'. The BBC documentary also features UK Defence Secretary Ben Wallace's visit to Moscow on February 11, 2022, to meet his Russian counterpart Sergei Shoigu.
The documentary revealed that Wallace departed from Moscow with assurances that Russia will not attack Ukraine. However, both sides were aware that it was a lie. Notably, Former UK PM Boris Johnson announced sanctions against Russia. Johnson offered humanitarian and military assistance to Ukraine after Moscow began its offensive on February 24 last year. He also travelled to Kyiv to showcase support for Ukraine during the ongoing war with Russia.