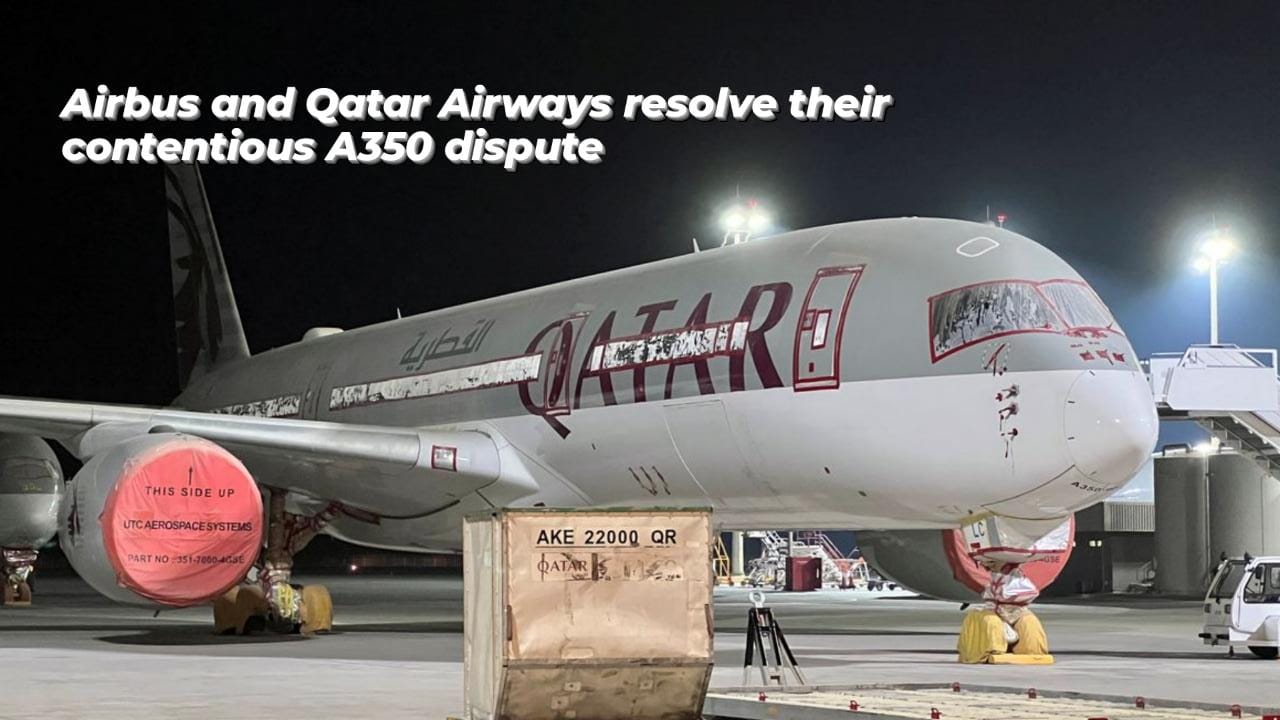 Following a ferocious 18-month feud that tore the top off the global jet market, Airbus and Qatar Airways announced on Wednesday that their dispute regarding A350 aircraft that had been grounded had been resolved. This avoided a potentially damaging UK court trial.
A $2 billion dispute over surface damage to the long-haul jets is resolved through a 'amicable and mutually agreeable settlement.' Airbus withdrew billion-dollar jet deals as a result of the conflict, and Qatar increased its purchases from Boeing.
Under the new agreement, the 23 unfulfilled A350s and 50 smaller A321neo orders that were cancelled have been reinstated, and Airbus is also expected to pay the Gulf carrier several hundred million dollars while forgoing other claims.
Financial information was kept private.
According to the businesses, neither admitted fault. Both promised to renounce their grievances and 'move forward and work together as partners.'