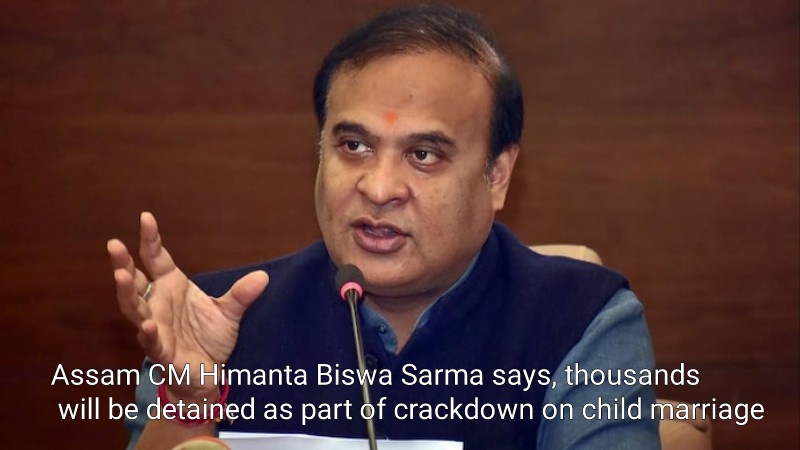 Thousands of Assamese men who married underage girls will be arrested over the course of the ensuing week. On Thursday, Chief Minister Himanta Biswa Sarma visited the Nagaon district and made the announcement. His remarks were made in the midst of his government's campaign to eradicate child marriage.
'From tomorrow, thousands of people who engaged in child marriage will be arrested. In the next six-seven days, thousands of youth and men who married girls below 18 years of age will be arrested,' CM Himanta Biswa Sarma said.
He added that those who had previously engaged in child marriage would also face punishment. The Assam declared in Nagaon that those who wed girls who were younger than 14 would be subject to arrest under the Pocso Act.
In Nagaon, child marriage rates were high (42%), and many women gave birth before turning 18 years old (15 per cent).
Himanta Biswa Sarma's announcement on Thursday was a part of the government's campaign against child marriage, which he blamed for the high rates of infant and maternal mortality in Assam. He also cited child marriage as the cause of child pregnancy.