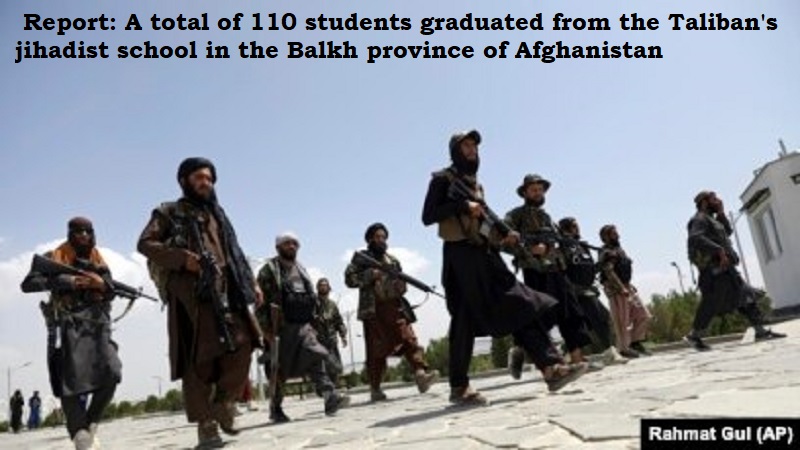 A report by Afghanistan International on Tuesday (January 31) citing the Bakhtar News Agency stated that 110 pupils have graduated from the Taliban's jihadist school in the Afghan province of Balkh. According to public remarks made by the Taliban's minister of education, the Islamic Emirate will open three to ten such schools in each Afghan district.
More information regarding the establishment and costs of the jihadist schools was revealed in an order allegedly sent by Hibatullah Akhundzada, the Supreme Leader of the Taliban.
Each school will have ten teachers and eight support staff, according to the arrangement, and 500 to 1,000 pupils will receive training each semester. A salary scale of 15,000 to 25,000 Afghanis has been approved for the staff members. The students, meanwhile, 150 Afghanis per day.
The Afghanistan International report also said that the jihadist schools' salaries are not comparable to public school teachers' salaries, adding that a public school teacher, with an undergraduate degree, receives only 9,000 Afghani as salary.