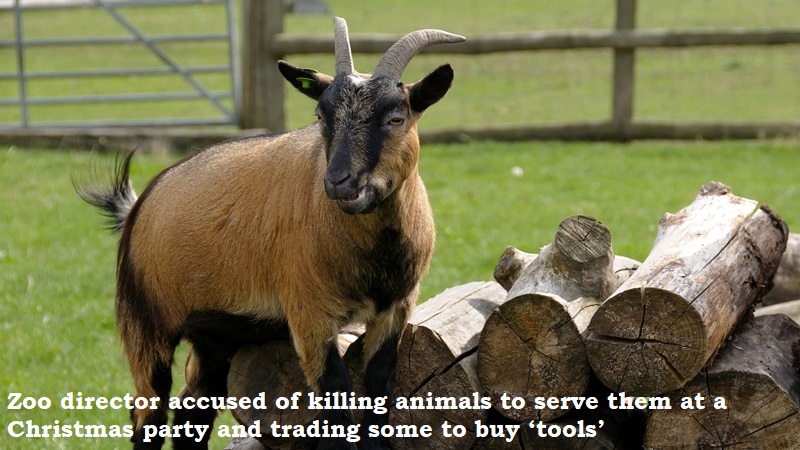 Authorities in Mexico claim that the previous head of a zoo traded some animals to private individuals in addition to killing animals to serve them at a Christmas party. The former director of the city of Chilpancingo's zoo, José Rubén Nava, has been charged with murdering four pygmy goats and cooking them on the zoo's grounds for a holiday celebration.
Authorities claimed that the animals were unfit for food by humans and that the horrific act endangered several human lives. According to reports, Rubén Nava was let off from his job on January 12.
As reported in the media, Rubén Nava traded off a Zebra to some private individuals because he wanted to get some tools to fix things around the zoo. Although, the investigation agency couldn't find any tool on the zoo's premises.
Similarly, deer and Watusi cattle were also traded off to private individuals under Nava's orders without proper accounting.